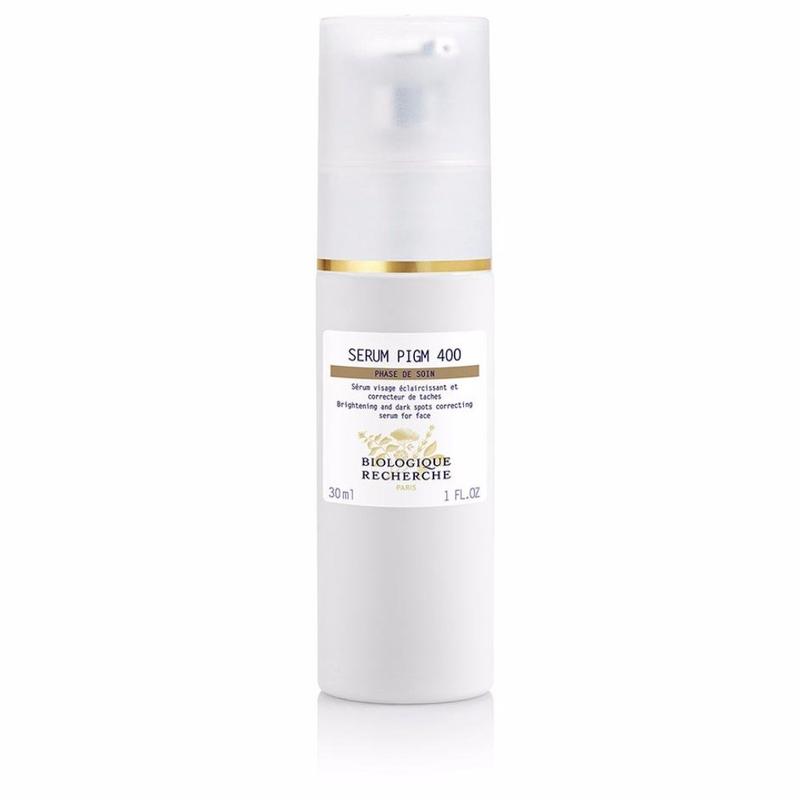 SÉRUM PIGM 400
Helps prevent and reduce the appearance of dark spots.
Brightening, spot-correcting serum that illuminates the complexion and fights free radicals.
Main ingredients:
Whitening and brightening agents: Watercress Sprout Extract and Soy-based Pure Genistein, Chromanyl Palmitate-based Synthetic Peptide, Plum Pulp extract, Biomimetic Peptide, Sea Lily Extract, Wakame (Seaweed) Extract.
Protective agents: Anti-ROS and anti-RNS Antioxidant, Wasabi Extract.
Recommendation:
Pigmented and dull Skin Instants®.