Biologique Recherche Products Available to Purchase 
Announcement – Delivery of Biologique Recherche products in Cyprus.
Dear Clients, we deliver all Biologique Recherche products in all cities in Cyprus via the Akis Express courier. #StaySafe. You may order your products by emailing us here, or calling us +357 96505393 (Christina – Viber, Whatsapp) or contacting us in our Facebook page.
Buy Biologique Recherche Skin Care Products in Paphos, Cyprus
Biologique Recherche is a brand founded on the Champs of Elysees in France by geniuses' scientists for whom beauty is an inspiration.
All those who at least once tried the Biologique Recherche approach or talked with a specialist who carries the brand of Ambassade de la Beaute ​​were unlikely to remain indifferent and probably saw and felt the results immediately because this cosmetics brand is so effective. You may purchase all the Biologique Recherche products and receive a consultation at our Beauty Salon in Paphos.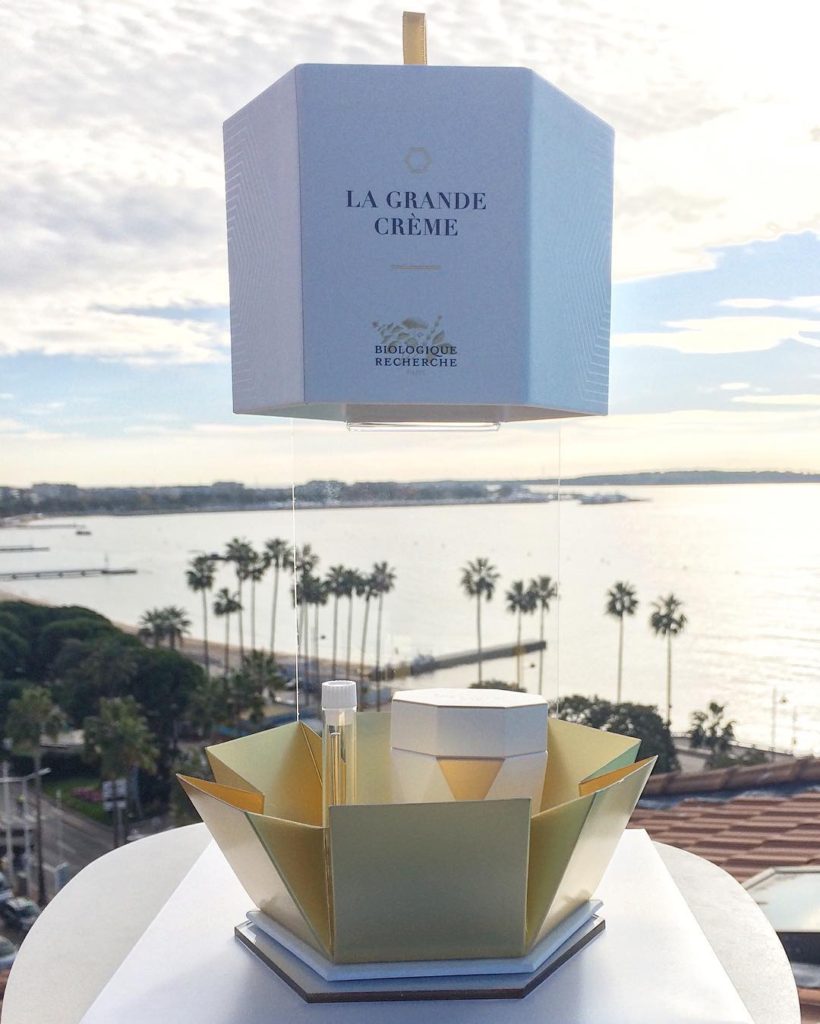 The skin, the only human organ that can be seen without special equipment, is the skin that most eloquently will tell the stranger so much about us, are we healthy, do we live in harmony, do we take care of ourselves or not. That means taking care of the skin and protecting it is one of the primary tasks for beauty.
The scientists of Biologique Recherche took a step further than others. They do not divide the skin into dry, oily, or combination, and they say that there are no universal remedies. Biologique Recherche Skin Care works with the type of skin and its condition at each particular moment. Due to this, you can do one treatment in the morning, another in the afternoon, and a third in the evening because the skin condition will be different.
We use Biologique Recherche treatments, methodology, and products in our skincare procedures because it allows us to do non-standard things. The brand does not seek to please everyone create a universal solution to skin problems. Biologique Recherche offers an individual approach to each person.
At our Spa & Beauty Salon in Paphos, we recommend Biologique Recherche Skin Care products for the following reasons:
It is the spirit and essence behind Biologique Recherche skincare products which all boast the following specific characteristics:
– High concentrations (over 20% in most products) of botanical, marine, and biological extracts.
– No artificial fragrances to preserve the integrity of the formulas and lower the chance of allergic reactions.
– The cold-made formulations preserve the structure of active ingredients.
– The highest quality of active ingredients available.
– Products formulated to work synergistically with Remodeling Face® Machine for immediate, dramatic results.
What are the minimum products to apply to keep our skin hydrated and healthy?
I recommend taking care of your skin every morning and night regarding Biologique Recherche methodology, always starting from cleansing care. If possible, it is recommended to clean your skin, even in the daytime. At night, our skin is in a detox process; that's why it's good to remove all the excess toxins and sebum from the skin in the morning. Every step in the daily care routine should be applied in the mornings and evenings.
After the cleansing care, we need to use Lotion P50, an iconic product of Biologique Recherche. It will rebuild the "roof" of your skin and prepare every product's absorption that you will apply next. Then you can use your mask to keep your skin in the detox process, and finally apply the serums, the cream, and the finishing serum.
How to reduce under-eye puffiness?
My first advice is never to apply a night cream around the eyes at night because its texture is too creamy. Instead, I would prefer to apply a serum like Placenta to give you an anti-inflammatory effect and use the patches deffatigant for the eye contour area that you can apply at night. Due to its gel texture, you can leave them for 20 minutes, remove the patches, add a bit of gel to your eye contour, and keep it all night long; it will reduce and help eliminate puffiness around the eyes. Another tip is to use Cryo Sticks, keep them in the fridge at night, and in the morning, when you wake up, use them around the eyes to release the puffiness.
Do I need to double cleanse my skin at night if I stay home all day?
Of course, I recommend double cleaning the skin at night if you live in a polluted atmosphere or use makeup. You can begin with a face massage to help the absorption of Lait VIP O2 milk. Following my advice on doing it properly, it will bring life and energize your skin. You can use Biologique Recherche face massage glove for the second cleanse with big spikes side. It will open up your pores, oxygenate the skin, and help absorb your cleansing care.
Can I apply the mask daily? If not, how often is recommended?
Of course, you can apply your mask daily. I recommend that you don't leave the mask for more than 20 minutes, and it's a good idea to alternate your mask and not apply the same one again and again. Also, according to your skin instant, you can personalize your mask concerning the area of your face. Don't forget to apply the mask on your decollete and neck.
Is it better to store Biologique Recherche products in the fridge or room temperature?
Even if you live in a humid and hot weather country, I suggest storing your Biologique Recherche products in the fridge. As you may know, Biologique Recherche methodology loves to cool and tone the skin, so the best way to use them is to apply cold, fresh products on your face.
What is the difference between purging and breakouts?
Purging is entirely different from breakouts; when you are using a new product and the skin is getting used to it and adjusting itself to this particular product. It shows that the products are working and are effective on your skin. The small pimples that may occur are a good sign.
A regular breakout is when you are using a new product, and this new product is reacting to your skin. That's when you need to stop using this product immediately.
To reduce sebum and pores in the skin, which is the best of all P50 lotions?
If you are a person who suffers from constant outbreaks, your skin is thick and keratinized and is more purified. Then I would suggest Lotion P50 classic, which has a little bit of higher BHA dose, which will clean out the pores, leaving the skin looking a bit more mattified. In the evening, I would recommend a routine to make sure that you double cleanse the skin. As a cleanser, I would recommend LAIT U; U in the name stands for universal. I would then use a P50, just put it on a cotton patch and tap the skin, pay extra attention to the T zone and other areas of concern where we have a lot of buildup sebum, that would help to reduce the blackheads of that area.
Large pores are transforming into blackheads and pimples. What products should I use to treat this?
Your essential product will be Lotion P50. Starting from the beginning, make sure your skin is well cleansed. You need to apply the appropriate cleanser and P50 twice a day, morning and night. The most important thing about the Lotion P50 is that it will stop the buildup of the impurities that block the pores and make them look more prominent on your skin; it will clean the pores out. The BHA ingredient will give a tightening effect and stop the pores from stretching out to their maximum. Also, I recommend serum Dermopore, which is probably the best serum of Biologique Recherche to shrink the pores and change the skin's grain. So, in short, these are the products I would recommend for treating enlarged pores.
I use three serums (Complex Iribiol, Placenta, and Dermopore). Do I need to take a break from them?

 How should I alternate them?
Serum Complex Iribiol is the serum that we use for people that have problematic acne skins, seborrhea skins, people that have problems with the T zone, and breakouts. It needs to be used for three weeks, and I would use it in the evening because the skin automatically switches on the repair mode. Together I would use a Placenta serum, which is a proper solution to repair and heal the skin, so the two of them work great together. As for the Dermopore serum, I would probably use that one in the morning to tighten up the pores and prevent the pollution from getting inside the pores.
How to treat scars from pimples and dark marks from acne?
The serum I will use to help treat these problems, heal, repair, and fix the skin would be Placenta; it's the number one serum for those types of problems. It is phenomenal, and it does help with those dark spots. You can use it continuously until the skin is healed completely.
Which products/ingredients should I avoid when acne is breaking out?
Alcohol, I would say, is probably your number one thing to avoid or any alcohol-based products. Alcohol does nothing in preventing acne; if anything, it enlarges the pores and makes that outbreak even worse. Another thing I can think about also is sodium and any products with sulfate inside, which may be included in your shampoos, so be very mindful when you are washing your hair. Anything containing certain minerals, coconut oils, all these things can create havoc on oily acne-prone skin.
How to treat pimples on lip commissure?
We have a lot of oil glands on the border of our lips, and they form those spots when some of these glands get blocked. The product that I would recommend would be the Lotion P50 to exfoliate and clean the skin more deeply. Also, the mask Vivant acts as an astringent to serve like a hoover and clean out the pores of that blocked gland. And serum Complex Iribiol that contains zinc, these two products together form a fantastic combination to help clean out those impurities. And finally, the serum Placenta will help heal the scars in this area.
How often can I use mask Vivant?
Depending on the severity of the acne on the skin, you can probably use it three times a week on seborrheic skin. I would even say if the skin is oily, particularly around the T zone, and you feel that you have constant breaks out, I would probably use it every day. You can also put a few drops of a serum Complex Iribiol inside, and it would change the consistency of the mask Vivant. Apply the mask on the T zone or, in the areas of concern, leave on a maximum of 20 minutes, which is enough for the skin to absorb all it needs. You can also mix it with a mask VIP O2 to oxygenate the skin.
So, it does depend on the skin instant, for example, everyday use on dehydrated oily skin would be too much, but maybe three times a week, I would say it will be perfect.
What is your best tip for seborrheic skin instant?
Regular cleaning in morning and night, making sure you get enough exercise, getting out to get the dose of Vitamin D. Having a well-balanced diet, drinking a lot of water. If you are exercising, make sure that you clean your skin after the exercise, using the products that I have suggested.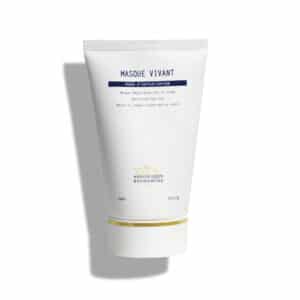 Does the P50 Lotion act on redness? Which P50 Lotion is better to deal with pigmentations and redness?
For your redness, you can use the Lotion P50W because it contains arnica extract, which calms and improves your blood circulation. For redness, together with pigmentation, you can use a Lotion P50 PIGM 400 because it includes palmaria extract, which helps in the case of pigmentation. Due to the very mild PH of the Lotion, you can use it on a very sensitive skin type.
What Serums do you recommend for redness?
To treat redness, you can use Serum Erythros. It is a specific serum to treat sensitive skin and redness, capillaries, rosacea, and cuperosis. Due to algae extract and plant oils, it improves circulation and stops the production of new capillaries in the skin. You may also add Serum Biosensible, which calms the skin and helps recover it. You can either mix them or apply them one by one. On top of them, you can also use Cryo Sticks. From the Biologique Recherche Authentique Serums range, you can use Serum Amniotique and Serum Extraits Tissulaires, which are SOS serums for calming the skin.
How to treat redness due to cold or wind?
If your skin suffers from cold or wind, you should consider a day cream for protecting your skin. It could be a rich and nourishing cream that will recover and heal the skin. If your skin's hydrolipidic film is damaged, you may use Dermo RL cream or Maybe VG Derm cream or Emulsion Originelle Regenerante, which will recover the skin barrier. Also, do not forget to apply the finishing products like finishing serums, which will provide hydration and nutrition.
Melasma on my forehead due to hormones. Any specific treatment?
If you have problems with the status of your hormones and you have melasma, you first need to control your hormones and, after that, start to treat your pigmentation on the skin. It would be best to take the entire line P400, which contains lotion, serum, cream, and finishing serum. Finally, to protect your skin, you may take SPF25 or SPF50, according to your phototype.
Products to help me fade my freckles?
Freckles are one of the symptoms of young skin. You may keep it to look younger, or if you want to remove it, you may use the Lotion P50 PIGM 400, cream PIGM 400, serum PIGM 400, and always on top of it. Don't forget to apply some protection cream that will help prevent new freckles
How do I lighten pigmentation on my cheeks?
In case you have superficial pigmentation, you may use Serum PIGM 400. In case you have a deep dermal pigmentation, after inflammation, scars pigmentation, or post-acne pigmentation, I advise you to use the serum, Serum Placenta, which has anti-inflammation actions.
Best creams to treat rosacea?
In the case of rosacea, you should consider using the cream Verte Espoir. Due to Cantella Asiatica, it contains, it will smooth skin and improve your blood circulation.
How to treat pigmentation spots on black skin?
If you have pigmentation, never mind which photo type you are. You will follow the same steps of all PIGM 400 line, the lotion, cream, finishing serums, and SPF25.
What is Lotion P50?
Lotion P50 stands for P for peeling, 50 for fifty days. Meaning that after two epidermic cycles (once cycle is around 25 days), you will get the best of the results. There are five different actions in this product, 1st it is a gentle exfoliator, 2nd it allows for balancing the skin PH, 3rd it allows for balancing the skin's sebum, 4th it hydrates the skin, and 5th it allows to act as an anti-aging. We call it magic in a bottle.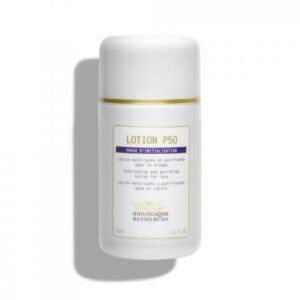 What is the difference between each P50 Lotion?
Well, each Lotion P50 is adapted for one person's skin instant, but they all have in common our main active ingredients, AHA, BHA, PHA, and cider vinegar. Then each Lotion P50 will have magic active ingredients to suit each skin's instant needs.
Lotion P50 W for example, has added arnica, which soothing and calms sensitive and reactive skin. Lotion P50 PIGM 400 has added wasabi, which will target hyperpigmentation.
Lotion P50V has some extra vitamins, sponge extracts, and walnut extract, which will work on tightening and lifting.
Lotion P50 has added a bandana adapted for specific thicker skin. It also has some myrhe, myrtle, and onion extracts, which will fight against sebum secretion.
How to know which Lotion P50 I should use?
It's always better to be recommended by a trained Biologique Recherche beauty therapist to tell you which lotion P50 to use for your skin instant as you may know already, your skin instant changes according to the time of the date, seasons, years, and even months. Everything depends on internal factors. It can be stress, hormonal, food intake, vitamins. Or external factors such as pollution, stress, and humidity will impact your skin. So your lotion P50 will have to be adapted according to your skin instant, so trust your therapist to give you the best advice on which lotion P50 to use.
How often would you recommend changing your Lotion P50? 
Changing Lotion P50 depends on your skin instant. Or whenever you feel that your skin instant is changing, you can adapt it. I would say that it's always good to have two Lotions P50 for home, one for the morning and one for the evening. From my own experience, I have several ones at home. Because I travel a lot, I tend to change them according to my destination because my skin changes whether I'm going to countries with a warm or cold or humid climate, so I get to adjust my Lotion P50 accordingly.
Can I use Lotion P50 during the summertime?
Lotion P50 will be excellent as it will help to renew and regenerate the cells for a better and more brightening tone. You can obviously use it in the morning and evening, but if you are going straight to the beach, please prevent using it in the morning, only use it at night. Using Lotion P50 when you go to the beach where keratinization occurs, your skin gets thicker when exposed to the sun. When you are exposed to the sun, remember always to be careful, put yourself under an umbrella, and apply your protection UV every 2 hours to protect your skin.
What products should I be avoiding when using P50?
Avoid using any products that have retinoids and vitamin A, as it will cause extra sensitivity to your skin. Also, when you do a chemical peel or peeling with fruit acids, you must not use your lotion P50 for at least three days following the treatment.
My skin gets red when using P50. What should I do?
When you start using your Lotion P50 during the first three days, it's expected that your skin gets a little bit reddish; this sign shows that your skin is unbalanced. It's normal, and this redness calms within 5 to 10 minutes maximum. If you use your lotion P50 regularly, daily, or twice a day, and you follow the proper application and do not rub it onto your face, your skin will not get red anymore. So the more you use your lotion P50, the less reddish it will be.
What are the benefits of P50, and how long does it take to get results?
Because of its fantastic combination of AHA, BHA, PHA, the lotion P50 has outstanding results. If you apply it twice a day, you may already see results after three days. Your skin will be much brighter, purified, hydrated, and it won't get very long before you see this specific Biologique Recherche glow. As for the P50 Corps used upon the body, you can see the results after three days. The skin will be much more hydrated, lifted, brighter, the cellulite will be less visible, and don't forget to work it with your Biologique Recherche glove. I strongly advise you to use your lotion P50, and you'll see the results very quickly. And remember, P stands for peeling, 50 for fifty days, meaning you need to use the products for nearly two months before getting optimal results. Just try it, and you'll see it by yourself.
Lotion P50, L'Eauxygenante, and MC110 – TIPS
What to do and what to not with P50?
You may not want to start using the Lotion P50 classic automatically as a first-time user. It is more for keratinized and seborrheic skin because of its high content in fruit acids and more acid PH. For the beginning, try something a little bit milder, such as Lotion P50 PIGM 400 or Lotion P50W, and then as weeks go by and your skin instant changes and it gets more stabilized, you may move on to something a little bit stronger. You will see that your skin will benefit from it.
When you start using Lotion P50, you may begin using three drops on a wet cotton pad for the first three days, and then you may use it on a dry cotton pad applying 5-6 drops.
Some men with bears complain that they cannot use Lotion P50 because of the cotton pad stuck into their bear. For that reason, you may use lotion P50 as an aftershave. Apply five drops into the hands and then apply onto the skin avoiding the eyes.
Lotion P50 needs to be used daily, twice per day. In case you have sensitive skin, there is a change that you need to use only once a day. A consultation is required.
Lotion P50 is not to be washable. If you still feel a little sticky on your face, you may want to use L'Eauxygenante, straight after the Lotion P50. This way, it will balance the acidity in your skin.
In the Biologique Recherche Methodology, the Lotion P50 is an epidermic preparation. It will increase all the penetration of the active ingredients of the products you will apply on top of it, so remember that the correct order is cleansing, lotion P50, and then you may continue with your mask.
Shall you wish to protect our planet, you may use recyclable cotton, but please wash them properly after each use so that there are no remaining fruit acids onto the cotton pad for the next time you use your lotion P50.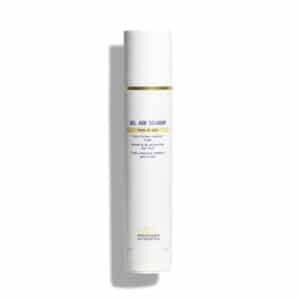 What to do and what to not with L'Eauxygenante?
It is a fantastic product that will hydrate and energize your skin. It also works as an excellent anti-oxidant. It will allow you to counterbalance the water's harshness. Still, because it contains kiwi extract, fruit extract is not advisable to go to the sun when you apply it.
It is excellent to use at midday when you start feeling a little bit tired and your skin tone gets a little bit dull. You may spray it over your makeup; you will instantly have brighter skin and more regenerated skin.
What to do and what to not with Lotion MC110?
Of course, it is not a product to be applied directly by spraying it onto the face because it contains fruit acids, but you may place some of it into a cup, and then with the cotton pad, you will be able to apply it onto your skin quickly.
It's a pretty concentrated product, so that you may use it after your lotion P50, during 7-10 days per month. This way, you will gain all the benefits of these products.
Because it contains fruit acid, it may not be suitable for rosacea, so for people suffering from it, you may apply the product all over the face and avoid the areas where you have rosacea.
Applying the Lotion MC110 underneath your mask will benefit from it because the mask's application on top of the lotion MC110 will work as a bit of a "sauna" effect and potentialize the action of your booster.
One extra tip for travelers: Of course, when traveling, you need to rehydrate the skin because the dryness in the flight is as dry as being in the desert, so remember that you need to rehydrate regularly. You may have some Biologique Recherche travel size products such as Lait VIP O2 or Eau Micellaire Biosensible. You may also use your L'Eauxygenante, which you may apply several times during the flight. I would also advise you to use the Gel ADN Silkgen, which is fantastic and easy to use on the plane. Another great idea would be Crème Masque Vernix, which you can apply as a cream and as a mask and leave it on without having anybody notice, and until arrival, you will see that your skin will be more pumped, hydrated, and refreshed. 
What is the best Anti-Aging treatment from Biologique Recherche?
My favorite Biologique Recherche anti-aging treatment will be the Seconde Peau (Second Skin). It is fantastic for mature skin types, damaged skin, premature aging skin, and an excellent alternative for people who don't want to go through the botox route.
Another treatment I would recommend would be the C.V.S. Lift, it's great for firming and toning, great for people who have keratinized skin, thick, seborrheic skin type. I would recommend using the Remodeling Face machine because it's like a workout for all your muscles, lifting the skin and making the eyes look more open. Those would be the three treatments I would recommend.
Is it necessary to use both Serums Elastine and A – Glyca for anti-aging purposes?
Glycation occurs when there is access to glucose in the body, and it combines the collagen and the elastin leaving the skin feeling and looking like plastic. Using Serum A-Glyca will prevent that phenomenon and allow the skin to become much more even, and prevent fine and dehydrated lines. Whereas Elastine is fantastic for hydrating the skin and erasing the fine lines all over the skin, you can use them together because one is very different from another. 
What are the benefits of P50, and how long does it takes to get results?
Because of its fantastic combination of AHA, BHA, PHA, the lotion P50 has terrific results. If you apply it twice a day, you may already see results after three days. Your skin will be much brighter, purified, hydrated, and it won't get very long before you see this specific Biologique Recherche glow. As for the P50 Corps used upon the body, you can see the results after three days. The skin will be much more hydrated, lifted, brighter, the cellulite will be less visible, and don't forget to work it with your Biologique Recherche glove.
I strongly advise you to use your lotion P50, and you'll see the results very quickly. And remember, P stands for peeling, 50 for fifty days, meaning you need to use the products for nearly two months before getting optimal results. Just try it, and you'll see for yourself.
What are the benefits of P50, and how long does it take to get results?
Because of its fantastic combination of AHA, BHA, PHA, the lotion P50 has excellent results. If you apply it twice a day, you may already see results after three days. Your skin will be much brighter, purified, hydrated, and it won't get very long before you see this specific Biologique Recherche glow.
As for the P50 Corps used upon the body, you can see the results after three days. The skin will be much more hydrated, lifted, brighter, the cellulite will be less visible, and don't forget to work it with your Biologique Recherche glove. I strongly advise you to use your lotion P50, and you'll see the results very quickly. And remember, P stands for peeling, 50 for fifty days, meaning you need to use the products for nearly two months before getting optimal results. Just try it, and you'll see it by yourself.
How can I treat lip wrinkles effectively?
I would probably use a mixture of Serum Elastine and P50 to begin with. I would also consider using the Biofixine range. We have Biofixine Contour des Yeux et Levres. It is for the lips and the eyes, so I would use it around the lips area to help fight any wrinkles around that particular area.
What is the best combination for fighting wrinkles around the eyes?
The best combination I can think about for using around the eyes and helping fight wrinkles and dehydrated lines would be a combination of Serums Elastine, Extraits Tissulaires for dry lines. Mask VIP O2 to help brighten that dark eye area. I will use Serum Oligo Protein Marine if you suffer from pigmentation around the eyes and Placenta Serum for any puffy areas around the eyes.
To treat deep wrinkles and dehydrated skin, is it better to use an anti-aging serum, a moisturizer cream, a moisturizing serum, and an anti-aging cream?
I would consider using hydration serums, which we have a number of them. We have Extraits Tissulaires, Amniotique, and Colostrum. Extraits Tissulaires is more for an oily skin type, Amniotique for the more sensitive and reactive skin type, Colostrum, which is much more for an intense cure for very dehydrated skin. I would probably use the Biofixine range for an excellent anti-age cream to stop the fine lines, etc. And in terms of firming, I would use serum Splenodermine; it is perfect for re-firming the skin, La Grande cream or MSR-H cream, or depending on your age and your skin instant.
Can I use Serum 3R and Lotion MC110 at the same time for the anti-aging effect?
I wouldn't use them together. I would use the Serum 3R in the morning, for example, and the MC110 in the evening. Remember, the MC110 is for ten days of use only. As for Serum 3R, you could use it every day.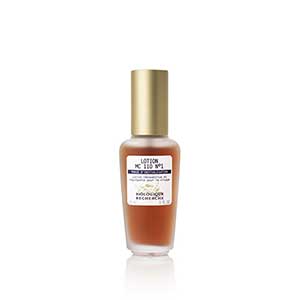 What is the best way to use Serum Matriciel Visage?
Avoiding the eye area, I would probably use four pumps of Serum Matriciel. This product is fantastic for people who lack volume on the cheeks and have some slacking around the neck, which is excellent for mature skin clients. I would use it on the face and the neck and then do good message movement upwards until it is completely absorbed.
What is the best routine to prevent the appearance of wrinkles in my late 20s?
Prevention is the key. When you are near your 30s, the skin shows the first signs of aging so regular facials would be excellent once a month. Also, hydration serums like Extraits Tissulaires have oily or combination skin. Serums Amniotique or Elastine are brilliant for prevention and the first sign of wrinkles around the eyes.
Cream Elastine or Hydrovit's are great essential creams to fight the early signs of aging. Ensure that you use your P50 and Biologique Recherche methodology and take off your makeup at the end of the day. All these steps will help to stop that premature aging process.
How often do you consider it necessary to do facials and re-adapt a skincare routine in a 40-year-old woman?
I would suggest you do the treatments at least once a month. The skin is an organ and changes with our environment. The skin goes through the epidermal cycle once a month, 25 to 28 days; as we grow older, we know this process could slow down.
As for changing your products, I suggest you change them every seasonal change, definitely in the summer and winter months.
What is your favorite product for preventive anti-aging?
The most effective would be Le Grande cream and Le Grande serum. I don't have a favorite anti-aging product personally. I found it essential to be consistent and make sure you follow your skin routine daily. If anything, I do a lot. I mask a lot and use hydration serums every day. So these are two things that help my skin, and I use them as anti-aging.
Biologique Recherche Solar Product Range
Preparation, Protection, and Reparation. Since 2014 Biologique Recherche has offered a three-stage solar product range. Preparation U.V. stimulates the skin to tint naturally and protects it against free radicals. Protection SPF 25 and 50 give 100% natural protection against U.V. rays. It is waterproof and eco-friendly. Reparation U.V. repairs the skin after the damaging effect of photoaging, and it provides a soothing feeling.
How to use Preparation U.V. from Biologique Recherche?
You should start using Preparation U.V. in Spring, a minimum of 4 weeks before sun exposure, and you should use it instead of your day cream. It's rich in natural plant-based active ingredients. It has melanin boosters that stimulate natural melanin protection, responsible for your skin tint. Additionally, Preparation U.V. combats free radicals and prevents pigmentation spots.
What are the assets of Protections U.V. from Biologique Recherche?
The Biologique Recherche SPF Protection cream provides a triple shield complex, thanks to an excellent combination of mineral and plant-based filters against UVA, UVB, and infra rays. SPF 50 additionally protects against high energy visible light radiation by Televisions, Computers, and mobile phones. Moreover, it has an anti-aging and DNA protecting platform that preserves and protects your skin against aging. It would be best if you used your SPF cream daily in any season.
What products or ingredients should be avoided when exposed to the sun?
Any products containing a high concentration of acid, fruit acid, depigmentation products, and depigmentation treatments should be avoided when exposed to the sun. You cannot mix your SPF cream with any other creams because it could affect the protection.
How to treat sunburn?
Sunburn happens quickly to prototype one and two types of skin. I recommend after cooling the skin area to use reparation U.V.. The formula is rich in hydration, lipid restoring, and regenerating agents. It will soothe irritation and repair damaged skin immediately.
Best summer cream for combination sensitive Skin Instant?
The best summer cream for combination sensitive skin is Emulsion Biosensible S.R. It has a light texture; it regulates sebum and calms and protects sensitive skin instant. You can use it in the morning and in the evening on your cleaned skin.
How often should I use sun protection?
Different skin phototypes are very white to dark brown or black skin. According to your skin phototype, we can stay unprotected in the sun for a different period. This is called self-protection time. If we recalculate our self-protection time with the PSF number, we'll find out the total time we can stay protected in the sun.
Suppose you go into the water, sweat, or touch your face. In that case, there is no guarantee for sufficient protection anymore. That is why it's recommended to apply SPF application every 2 hours maximum and after each swim or sweating.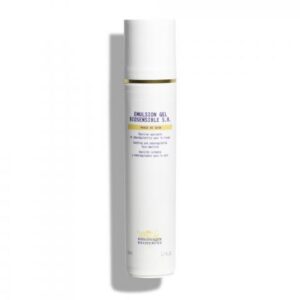 Biologique Recherche Body Products and Treatments – TIPS
With what body issues can your treatments help me?
We will help you treat all kinds of imbalances and body skin problems, but more specifically, we specialize in slimming, firming, detoxifying, harmonizing, and draining.
Additionally, we provide customized treatment according to your body's specific area, such as heavy legs treatment, anti-stretch marks, and boost and firming treatments.
How to apply the Lotion P50 corps, and what are its benefits?
You can apply the Lotion P50 corps at first with your hand. Then you will use the Biologique Recherche massage glove with big spikes to help the absorption of active ingredients and oxygenate your skin. Massage your body with the glove, following the direction of the muscles.
The Lotion P50 Corps will completely rebuild your skin. It will work on five key points.: exfoliation, regulation of the PH, regulation of sebum, hydration, and antioxidant. You can use the Lotion P50 Corps every day without the glove before your shower or two or three times a week using the glove.
What products to use to have smooth/uniform skin?
You have to treat your body skin the same as facial skin as your home care. You have to take care of your body every day or twice a day if you have time. I suggest you start with a good exfoliation followed by serums or oil complex and always finish with cream.
Following the natural epidermal cycle, you can offer yourself a Biologique Recherche body treatment every month. My favorite is the Lift Corps treatment that will completely smooth and refine your skin texture.
How to use the massage gloves from Biologique Recherche, with which products, and the benefits?
You can use the Biologique Recherche's multifunctional body massage glove with both sides. The side with the small spikes and the side with big spikes. On the side, with the big sides, I will suggest you use the Lotion P50 Corps to oxygenate the skin and improve the ingredients' absorption. You can use it by doing acceding and smoothing movements following the direction of the muscles. If you use the serums, oil, or cream, you can use the massage glove with the small spikes performing an "eight" movement. It will help you get rid of cellulite and slimming problems.
What are Biologique Recherche treatments for toning my body?
As a treatment, my favorite one for firming and toning my skin is the Lift Corps treatment. It is the same booster for the face and will stimulate and accelerate the skin's regeneration. It will stimulate the elastin and collagen fibers to improve the skin's firmness. I will suggest you as home care at first to apply Gommage P50 Corps once a week before taking a shower, then Huile Dermotonique and Serum Matriciel following at the end by using the cream La Reparatrice.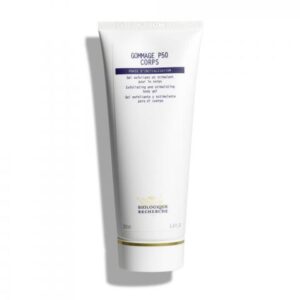 What is the best way to get rid of cellulite?
First, I want to explain to you the cellulite phenomenon. To help our clients get rid of cellulite, Biologique Recherche has developed a fantastic Booster Minceur product. Our hypodermis will grow when we get weight; thus, our dermis will be compressed. In our dermis, we have a lot of water that we call hyaluronic acid and veins. If your hypodermis is grown, you will have excess water and poor blood circulation.
That's why you will have this "orange peel" effect and the cellulite. The powder and liquid compose the product Booster Minceur. The powder contains lipase and hyaluronidase. Lipase is an enzyme that will help hydrolyze the triglycerides and allow the fat to break down. Hyaluronidase is also an enzyme that will help the hydrolysis of the hyaluronic acid means the excess of water. The liquid of the Booster Minceur contains veinotonique active ingredients to help blood circulation.
I suggest you use specific products at home, the Lipogen AC and then the Cream Anti – C. The best way to use these two products is to apply them before working out and at night before sleeping.
What are your best treatments or products to treat stretch marks?
Our Beauty & Spa salon in Paphos has a unique Biologique Recherche body Anti-stretch mark treatment. As home care, I suggest you two specific creams. If you have red stretch marks, you should use the Cream R-Stria to heal and repair your skin. You can also use it as prevention, especially recommended for pregnant women to avoid the appearance of stretch marks. Then you have the Cream B-Stria that will target the existing white stretch marks.
What are the differences between Gommage P50 Corps and Lotion P50 Corps?
The Lotion P50 Corps will be perfect for thin, delicate, and young skin instant. The Gommage P50 that combines both mechanical and chemical exfoliation will be better for a thicker skin instant. The Gommange P50 Corps contains anti-aging and toning ingredients like hyaluronic acid and Gelée Royale extracts. So, the Gommage P50 Corps also will be better for mature skin instant.
Skin Care During Summer – TIPS
What products to avoid during the summer months?
There is no product to be avoided during the summer months. The question is how and when you use the product. For example, a Lotion P50 range you can use only in the evening if you will be exposed to the sun in the morning.
Which are the best masks to apply after a long day under the sun?
The first one will be Masque Crème Vernix. This mask will preserve and optimize the skin's hydration and restore your protective barrier function. And the second mask will be Masque Biosensible. It will reduce your skin sensitivity to make your skin more comfortable and restore the hydrolytic film.
Can you please advise serum and moisturizer for normal dehydrated skin for women over 50 years old, for a summer period?
I would recommend Amniotique serum for you. This is a hydration serum ++, and for moisturizer, I think crème Grand Millesime is the better choice for you because it moisturizes anti-aging. Also, it will give you a natural glow and more hydration.
Is PIGM 400 range better to use during summer or better to start it in the winter?
Of course, you can use it during the summer, but only in the evening and to have the best results it's better to start it during the winter.
My skin is getting oily during summer. How to avoid a shiny forehead?
When the temperature is getting higher, so does your sebum production. Because of that, in the summer, we need to reduce sebum production. Lotion P50 or Lotion P50W will help you reduce and regulate sebum production. Hydration is also essential to avoid a shiny forehead, extraits Tissulaires serum will be the best choice for you if we speak about serums.
My skin gets sensitive during summer. I have combination skin, what would you suggest?
In your case, Eau micellaire Biosensible and Lotion P50W with a water-soaked cotton pad in the evening, also Extraits Tissulaires serum for hydration, and finally for moisturizer Emulsion Biosensible S.R will be your best choice. Don't forget to apply protection U.V in the daytime.
Can I use crème Dermopurifiante after sun exposure?
Of course, you can use it in the evening because crème Dermopurifiante is a purifying cream and a soothing cream thanks to its active ingredients such as Centella Asiatica and Arnica.
How to deal with acne breakouts during summer?
In the summer, your sebum production is higher, which may cause your acne breakouts, use lotion P50 or Lotion P50W, to reduce and regulate your sebum production. Also, two or three times per week, use Masque Bain de Plantes to reduce your red sebum production.
From body line, which body cream should I use for hydration during summer?
I suggest Emulsion Corps VIP O2 because it has a light and no sticky texture. It hydrates your skin and oxygenates it. So it's perfect to use in the summertime.
Should I skip using my moisturizer when it's very hot if I use sunscreen?
The answer is negative, maybe you can use something lighter and no sticky texture moisturizer to avoid a sticky feeling on your skin.
What are your best pieces of advice to build better skin during summer?
Reduce and regulate your sebum production, hydrate well, and protect from U.V. rays.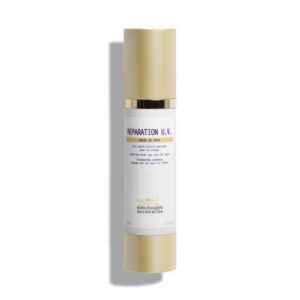 Do's & Don'ts when Cleansing – TIPS
Tip – 1
Do: clean your face daily. Our skin is continually covered with bacteria, pollutants, viruses, dirt, and dead skin cells throughout the day, and facial washing in the morning and night removes these impurities to give the skin more radiance and a healthy look. Without proper cleansing, it would be more difficult for the following products to penetrate the skin properly and cause many skin disorders.
Tip – 2
Cleaning helps manage the PH balance, clean pores, encourage proper skin hydration and prevent excess oils.
Tip – 3
Do: benefit from double-cleansing. Double cleansing is a method to clean your face twice. During the first cleansing, you break down any makeup, remove dirt and excess oil. During the second cleansing, you will address your particular concerns with specific active ingredients for your skin instant. For your double cleansing method, feel free to combine different cleansing products.
Tip – 4
Do: use cold water for your facial care. While applying Biologique Recherche cleansing products, we are using cold water. Coldwater enhances brightness because it promotes blood circulation and vitality to the skin. The benefits are: to slow down the aging process tighten, and protect pores.
Tip – 5
Wash and dry your skin the right way. Apply a small amount of the milk with your fingers over the entire face, neck, and decollate. Use the milk according to your skin instant. With gentle circular movements, massage it in and repeat until all impurities and makeup are removed. To dry the face, gently tap the water with a soft cotton cloth, tissue, or towel, without wrapping your skin.
Tip – 6
Respect the order you use your products within your routine. The correct product order in Biologique Recherche methodology starts with a double cleansing with or without the mini glove. Rinse each time with cold water, then dry your skin gently as described above. Use your Lotion P50 according to your skin instant, wait until it is completely absorbed, and apply one or two masks according to your skin needs. Be sure that your skin is always carefully cleaned before applying your mask.
Tip – 7
Do not: wash your skin excessively if you have an Oily Skin Instant: If your skin instant is characterized as oily and has a shiny appearance with dilated pores and thick texture, you should not clean your skin excessively. Doing this, you drop your skin's PH level, creating irritation around the pores. It increases the imbalance of the skin flora by higher production of sebum, so-called reactive seborrhea. The more skin we exfoliate, the oilier it gets.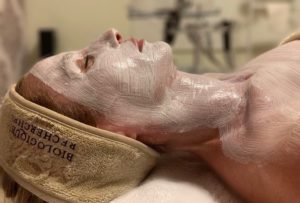 Bioloigique Recherche Cleansing Range
Biologique Recherche products range offers three different cleansing milk according to skin needs, Eau Micellaire Biosensible for sensitive skin instant, and Solution Demaquillante pours le Yeux to remove eye make-up.
Eau Miccelaire Biosensible
Eau Miccelaire Biosensible was developed for sensitive, reactive, intolerant skin instant. It respects the physiological balance and hydrolipidic film of sensitive skin. It perfectly combines hydrating and toning qualities with soothing and gently cleansing agents. Soak a cotton pad with Eau Miccelaire Biosensible to clean the entire face and neck and decollate until all impurities and makeup are entirely removed.
Solution Demaquillante pour le Yeux
Solution Demaquillante pour le Yeux – removes eye makeup, waterproof makeup, and intense lipstick. This product moisturizes, soothes, protects the delicate area around the eyes, and leaves a non-oily film. It has micellar fluid for high tolerance and efficiency. Shake the bottle before use, soak a cotton pad, put it gently on the eyelid, leave it for some seconds to dissolve the makeup, and wipe it from the inside corner to the outer edge of the eye.
Lait U
Lait U – The cleansing milk Lait U gently removes impurities and make-up traces thanks to its botanical oils. It's more than just a cleanser. It is a moisturizer that respects the skin's hydrolipidic film. The texture is light and does not leave an oily film. Therefore it's perfect for combination and seborrheic skin instant.
Lait VIP O2
Lait VIP O2 – This milk's advantage lies in the Biologique Recherche oxygenation complex and anti-pollution agents, which eliminate even small particulate pollutants and accumulated urban pollutants of the skin surface, smaller than the pores of the skin. To apply Lait VIP O2, I recommend using the mini glove. It optimizes the cleansing milk's action.
Lait E.V.
Lait E.V. – It's recommended for dehydrated and devitalized skin instants. It gently removes makeup and impurities, soothes stressed skin, and leaves a soft velvet feeling due to delipidating active ingredients. You can also use the mini glove to stimulate your skin with this cleanser. You will feel immediate comfort.
Massage Glove 
The benefits of the mini massage glove are to help remove dead cells and impurities. It amplifies the active ingredients' action in the milk and illuminates the complexion by stimulating the skin layers and muscles.
Skincare and Pregnancy – TIPS
What are your suggestions for skincare treatments during pregnancy?
When you are pregnant, you hear many things to avoid. With Biologique Recherche is safe to use our products. We prefer to prevent certain products from our lines, which contain essential oils and caffeine. Essential oils are not a contraindication for pregnant women, but we like to play it safe, especially during the first three months of pregnancy.
As for caffeine, it is recommended that pregnant women not exceed 200 milligrams per day, equivalent to two cups of coffee. It has not been proven that caffeine passes through the skin, but we prefer to play it safe and not have you use these products again. We will advise which products will be more suitable for you to use during your consultation.
Can I do scrubs during my pregnancy?
Of course, exfoliating will help you enhance that specific natural glow you have when you're pregnant. So don't hesitate to use your Lotion P50, especially Lotion P50W, which will be mostly adapted for more sensitive skin, but also take the time to care for your body. You may use the Lotion P50 Corps, and if you have red stretch marks, please use it with the hands only without using the massage glove. You can also use the Gommage P50 Corps or Lotion P50 Capillaire, and you may use the Masque Gommage Mains to take care of your hands.
How to avoid having stretch marks?
Stretch marks are an inflammation of the tissue that happens when you put on weight or lose weight very quickly. It creates the destruction of collagen and elastin fibers that break and cause these red marks onto your body. Later red marks will turn into a scar and become white. There is a solution from Biologique Recherche to prevent pregnant women from having any stretch marks. The best way to do so is to follow a simple routine by applying a Lotion P50 Corps. 
After you may use a fantastic product called Serum Matriciel, it is excellent to treat body areas when losing firmness. Its active ingredients will strengthen the elastin in your skin. If you have some red stretch marks on your body, you should not rub them onto the skin; you apply them with the spray, and as I said above, don't use the massage glove because you need to be very gentle since the skin is inflamed. Still, it's also an effective way to reinforce tissue.
After this, it's a great idea to use Crème Reparatrice. It does a fantastic job of improving elasticity and prevents having any stretch marks. It is revitalizing with amino acid glycoproteins and very moisturizing due to hop extract.
Then you may use the cream R-Stria which is specifically designed to treat red stretch marks. It will help with the synthesis of collagen and elastin. It has some bean extract in it. It's also calming due to arnica and black crowberry juice. After that, you may use a moisturizer. I recommend you use Emulsion Originelle Regenerante, which is very hydrating and calming. It has some lipid and nourishment with the brazil nuts, the moisturizing effect with hyaluronic acid, and Vitamin E and Vitamin F.
Then your red stretch marks turn white. You may continue your routine by applying the same products except that you will change the R-Stria (R stand for Red) into B-Stria, designed to treat white stretch marks. B-Stria cream will refine skin structure and help fade the existing stretch marks. It is also going to stimulate the epidermis to renew. It contains salicylic acids, which are very good for restoring the skin.
So, remember to use your products in depth and especially cream R-Stria. Even though you do not visually see stretch marks, applying the product throughout your pregnancy is essential.
How to take care of my body after pregnancy? 
After the pregnancy, you may lose weight pretty quickly, and your skin may lack firmness. That's why it is crucial to use the appropriate products. Lotion P50 Corps, Serum Matriciel, and Crème Reparatrice will be your best allies.
If you are not breastfeeding, you may start using products that may help eliminate those extra centimeters, such as Crème Amnicissante Oxygenante MC110. You may also work with your massage glove and start using Lipogen AC, which works on cellulite. In case you want to lose some cm of weight.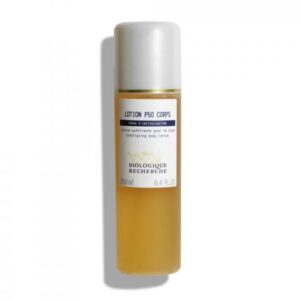 Can I do Biologique Recherche facial and body treatments during my pregnancy?
Sure, you may have some treatments. When it comes to the body, you may do body treatments, especially the fantastic Heavy Light Treatment, for which Biologique Recherche made a dedicated adaptation for pregnant women. When it comes to the face, though, we will prevent any treatments with peelings, such as Masque P50 or the Peeling aux Acides de Fruits, which can sensitize your skin.
So, of course, you may take care of your face and body during pregnancy. You may have more time during the pregnancy, so please take that time to take care of yourself. If you can do a treatment once a month, that would be fantastic.
Do you have any treatment for postpartum hair loss?
After giving birth, between 3-6 months, you will tend to lose a little of your hair. This happens due to the hormone level, which drops very rapidly. It may be a little bit more delayed for women who are breastfeeding.
So for that, I would strongly advise you to use the Biologique Recherche home care products for hair, Lotion P50, Capillaire, dedicated shampoo, hair mask, and specific products Cegaba + Bioproline that you can use as a course. This will strengthen your hair and prevent your hair from falling. It has tripeptides, red clover extract, and some pomegranate extract to reinforce your scalp and hair in general.
How to look perfect in the first family photos? 
At this period everybody is visiting you at your home. We have a fantastic product I've been using myself quite a lot. I used it just after giving birth. The product is Patchs Defatigants, which are excellent eye pads that will help you look much better in family pictures. Together with the Masque PIGM 400, an already pre-impregnated mask will hydrate and brighten your skin and give you a fantastic look within 10-15 minutes.
What is your advice for pregnancy skincare during the summer period?
In the long hot season, we have in Cyprus, it's vital to use Protection U.V., its crucial to prevent having any pigmentation marks, and we know that with hormones, you are more prone to having melasma. So, I would strongly advise you to use Protection U.V. SPF 50, Biologique Recherche's newly launched product. It is excellent for protecting your skin. Of course, always stay in the shade and prevent exposing yourself to the sun in the hottest hours.
Any last tips? 
Every woman's skin is different. During pregnancy, you may feel that your skin condition changes dramatically. At first, the skin may be very dehydrated, there may be slight dermatitis, and later, the skin condition may change and become oily. Ask me your questions and adapt your skincare routine, depending on how your skin evolves..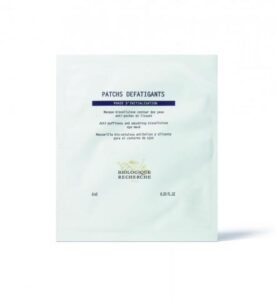 What is a finishing serum?
Finishing serums are the final touches of the Biologique Recherche methodology's treatment state. We use finishing serums after we apply the cream.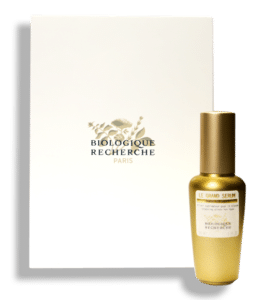 What benefits can I get from using finishing serums?
They stabilize the product applied during this treatment stage with exceptional formulations and long-lasting benefits to the skin. They are highly concentrated with active ingredients and an excellent makeup base. You can use them every day or just for special occasions.
We have Renovateur 14 serum, which is suitable for hydrated skin instant. It revitalizes the skin and improves skin complexion.
Complexe Royal is for a lipidic and lack of radiance skin instants. It restores the skin and brightens the complexion.
Serum Grand Millesime is recommended for skin with the first signs of aging. It regenerates the skin and refreshes the complexion.
Le Grand Serum is for mature skin instant. It contains 27 active ingredients and is a powerful elixir for fighting skin aging. It is anti-wrinkle and anti-free radicals.
Serum de Teint is a non-greasy and non-comedogenic serum. It is for skin instant that needs natural coloring, lasting moisturizing, and protecting the skin.
Should I apply my sunscreen protection before finishing serums?
We should apply the finishing serum first and then the sunscreen protection.
Can I mix a finishing serum with a Serum de Teint?
Definitely no. If you mix the finishing serum with Serum de Teint, it will reduce the coverage of Serum de Teint on the face.
When should I apply my finishing serums during the day?
You can use your finishing serum in the morning and also in the evening. It is the last step of your beauty ritual.
How to correctly apply a finishing serum?
It depends on its texture. If it is more liquid, you can apply a finishing serum with smoothing movements and always going up. If it has a thicker consistency, use a few drops of finishing serum to your hands, rub it and tap the finishing serum on your face, neck, and the decollete. And for Serum de Teint, you can use a Biologique Recherche brush, or if you don't have one, you may apply it using a finger.
Eye and Lips contour – TIPS
Why and how to take care of the eye contour?
The eye contour is the most fragile area of the face as the skin is thin, and there are almost zero sebaceous glands, so it's more prone to dehydration and dryness. This is why you need to treat eye contour very specially and be cleaned carefully with specially made products.
When should I start using the eye contour cream?
I advise you to start using your cream for eye contour when you are 18 or maybe 20 years old. In this case, you can protect and keep the condition of your skin young for a more extended period.
How to choose the correct eye contour cream?
Biologique Recherche has different eye cremes, so you can choose between Crème Contour des Yeux VIP O2 which can be used when your skin has signs of fatigue or in case you have black circles.
You can use the crème Contour de Yeux Biosensible if your skin around the eyes is sensitive, fragile if you wear lenses, and in case you have some puffiness around the eyes.
If you have wrinkles or aging processes around the eyes, you may use the Crème Contour Yeux et Levres Biofixine for the lips and the eye contour.
How to use the new applicator?
Biologique Recherche eye creams now have a special ending made from Zamak metal. Press on your cream, take the cream of a hazelnut size and apply it with smoothing movements around the eye contour. It will make your eye contour soothing and relaxed.
How to use Patch Defatigants?
These patches are made to treat the particular area around the eyes, wrinkles, dehydration lines, back circles, puffiness, and fatigue signs. It is recommended to use them once per week for three weeks. If you have puffiness or black circles, you may use them in the morning to immediately refresh the area around the eyes.
How would you treat black circles?
To treat black circles, you should apply in the morning time the cream Crème Contour des Yeux VIP O2. You will take Oligo-proteins Serum for the night care, and you will use these products as daily care. If you have dark circles in the mornings, you may also use Patch Defatigants.
Which serums can I use on the eye contour?
You may use these serums for eye contour: Elastine for wrinkles, Oligo-proteines Marines for the dark circles, and Placenta Serum for the puffy eyes.
How to treat wrinkles around the mouth?
To treat the wrinkles around the eyes, you can use Serum Elastine and cream Contour Yeux et Levres Biofixine for eye and lip contour; you may use it in the morning and in the evening.
How to get rid of puffy eyes?
To get rid of puffy eyes, I advise you to use three different products. You can use Serum Placenta and Contour de Yeux Biosensible, which has ingredients that improve blood circulation, and Patchs Defatigants with extracts of caffeine and anti-puffiness tripeptides.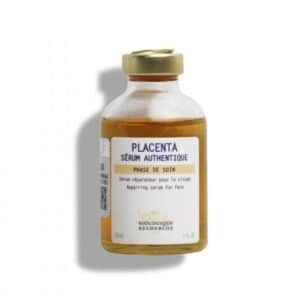 Biologique Recherche Personal & Professional Treatments – Questions/Answers
How to choose the proper Biologique Recherche treatment?
You don't have to choose your treatment in advance if you plan to experience your Biologique Recherche treatment at our Spa Salon in Paphos, Cyprus.
The treatments, products, and techniques are adapted to your skin's specific and individual needs instant. We start with an in-depth skin diagnosis during your visit – a crucial part of our protocol.
We can personalize your beauty treatments by using a specific physiological, behavioral, and tactile approach.
What kind of treatments can I get in your Biologique Recherche Beauty & Spa institute in Paphos?
Our institute offers treatments specific to treat asphyxiated and dull skin instant to brighten the complexion and revitalize the skin tissue. For reconditioning the epidermis in case of stress or skin damage, minimizing wrinkles and signs of premature skin instant, firming and toning, refining skin texture, for deeply purified skin, and so on.
How often should I do a facial treatment?
It is hard to give a definite number of treatments because it relates to time, availability, income, skin needs, concerns, and skin instant. Our skin needs a circle of 25-28 days for skin regeneration and renewal. This could be an indicator for a regular visit to a beauty institute.
So for normal, stable skin, I would recommend you to do a facial once a month. For a more problematic skin or skin instant with specific needs, I urge you to do a facial for lifting/firming/peeling and exfoliation every 2-3 weeks. This could be for bad acne, pigmentation, rosacea, very dehydrated skin, and stressed skin.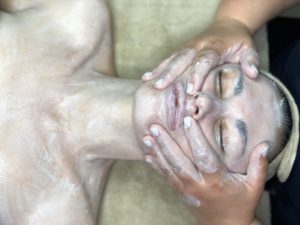 What are Biologique Recherche treatments based on?
Biologique Recherche methodology is based on over 40 years of experience, using innovative products and meticulous protocols to personalize treatments to each skin instant. The methodology contains three essential stages, the assessment stage, initialization stage, and treatment stage.
Step 1: The assessment Stage starts with a detailed diagnosis, with a questionnaire using techniques and our specific diagnosis machines.
Step 2: Initialization Stage: in this stage, the treatment protocol begins by preparing the epidermis. It includes pore cleansing, facial massage, and exfoliation with Biologique Recherche iconic Lotion P50, followed by a face mask.
Step 3: Treatment Stage: our products containing the highest concentrations of active ingredients are applied to recondition the epidermis and activate regenerative properties and stimulate auto regeneration.
We offer additional modules to target specific skincare needs to complete the facial, using exclusive products and machines.
Biologique Recherche's unique approach is founded on the skin's highly personalized vision, leading behind cutting methods and adopting skin instant instead. That is why the treatments and products we recommend vary to suit your skin's different needs at every appointment.
What are the Additional modules?  
The module Co-Factors is an intensive, customized treatment for more visible results, enhancing your treatments. The module Remodeling Face optimizes the efficiency of our treatments. It's a bioelectronic stimulator that combines the power of three different currents, galvanic current, medium, and high frequencies; it provides immediate and long-lasting results.
The module micro-puncture activates collagen production through intraepidermal macro stimulation and helps fight against aging's premature signs. The module electroporation strengthens the epidermis. The module Mentioner redefines the jawlines and the facial contours.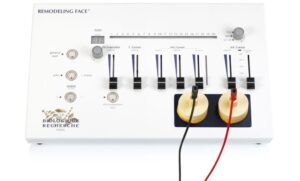 Skin and Pollution – TIPS
How do I identify if my skin has been affected by pollution?
The physical sign that somebody's skin has been affected by pollution would be, for example, if you have an existing problem like eczema or psoriasis, pollution will aggravate these problems. Also, blemishes on the skin, the skin looking very dull, grey, and just not vibrant and alive.
So we all know how the pollution affects the skin outside in city areas, but what we don't know is that it's almost twice if not more polluted in our homes than it is out. The cleaning products that we use to clean our home, sprays, fragrances that we use, and dust on our sheets can also affect the skin.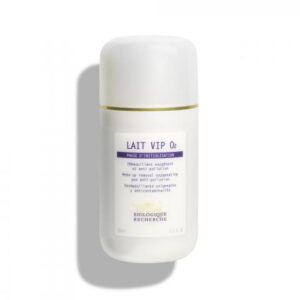 How to protect skin from pollution?
Things we can do to eliminate toxins on the skin and to help reverse the causes of the adverse effects of pollutants on the skin daily:
The first thing we need to do is to purify the skin. Purifying the skin means cleansing. To give ourselves a clean base, you're going to use Biologique Recherche milk that again is anti-pollutant and helps to take out any pollutants from the skin and activate deeper cleanse the skin. You can use it with the Biologique Recherche plastic glove, turn it to an area where you have small spikes, and do circular movements to help eliminate more deeply, stimulate and give your skin a good face massage.
Another thing you would need to do then is to use maybe a light exfoliant that contains fruit acids to deeper clean the pores. Mainly if your skin's prone to spots or outbreaks, and then finding a product that will help protect the skin, a cream that will create a shield, that barrier to stop the pollutants from coming into the skin.
Another thing that you could probably do and try to fit into your daily routine, first thing in the morning, is to open all of the windows so that you can ventilate your house.
If your skin is irritated by the pollutants, make sure the products you are using at home are more of a natural product that will not further aggravate your skin.
Another thing is to exercise regularly, make sure that your blood is more oxygenated. Oxygen helps repair our cells, so the more you are doing these activities, the better.
Eat well, making sure you have certain fruits in your diet, like red fruits. Think about your cherries and berries; these are antioxidants. Again that will help to oxygenate the blood, which will oxygenate the cells and, in the end, will give you more of a vibrant and radiant glow.
What kind of cosmetic products should I look for if my skin is being affected by pollution?
When thinking about using specific products to help combat or repair the skin from environmental pollutants, internal and external, we need to look for active ingredients that will help neutralize, detoxify, and protect the skin. So you can find products that have, for example, Notox, an active ingredient that helps to neutralize pollutants and detox, which is going help repair the damage that the pollution had done to our skin.
We need to find a product that will protect the skin and create a barrier that will stop and trap any pollutants coming in or minimize them from coming into the skin.
Biologique Recherche has designed a range called VIP O2. This range has been developed for the reasons I've just written above. It is an anti-pollutant range that will help detoxify the skin, neutralize these fine particles in the air, and help act as a shield to protect the skin when you're going outside.
Lastly, smokers, people who travel a lot, business people going to different climates and environments, make sure that you incorporate these steps, keep the skin clean, and protect the skin as much as you can. Your skin needs extra care to repair itself and become fresher and healthier in general.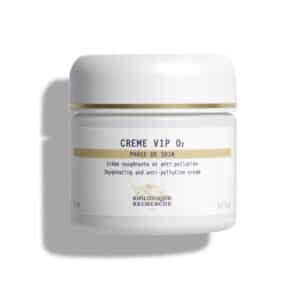 The first signs of Aging – TIPS
What are the first signs of aging?
The aging process begins around the age of 25. After that age, collagen production decreases by 1% each year and continues to decline at this rate. With the onset of menopause, hormones decrease, and this process accelerates. Therefore, it is recommended to start using products to combat the first signs of aging at 25.
How to treat the first fine lines of expression?
Usually, the cause of the first wrinkles is dehydration of the skin. Extraits Tissulaires, Amniotique, or Colostrum serums are good for moisturizing the skin. For the eye area, you can use Creme Contour Yeux et Levres Biofixine; it smoothes and lifts the contour of the eyes and lips. For the forehead, Crème Elastine or Crème Biofixine are great.
What are the active ingredients to seek in anti-aging products?
The main ingredients are Collagen, Elastine, Vitamin E, and some antioxidants ingredients.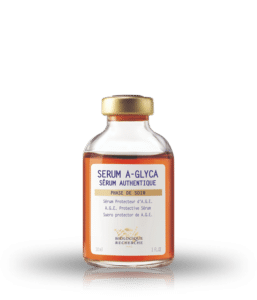 What Biologique Recherche serum do you advise for anti-aging purposes?
Serum Elastine – anti-wrinkle serum, it smoothes wrinkles and fine lines. It also prevents the formation of new wrinkles and restores the elasticity and firmness of the skin.
Serum A – Glyca – anti-glycation serum, excellent for the first signs of skin aging.
Serum VG Tensil is a firming and toning serum recommended for use in case of lack of tone.
Serum Collagene Natif and Collagene Marin are firming, tightening, and moisturizing serums.
If I had to choose one of these serums to fight the first signs of aging, I would select A-Glyca Serum.
What anti-aging cream should I use at 30 years old?
Biologique Recherche has developed several anti-aging creams for this age. We can decide which one is more suitable for you after consultation, as it depends on your skin instant.
Some of them are Creme ADN Elastine Marine Collagene Marin to combat wrinkles and tone the skin. Creme Crème Biofixine – smoothes wrinkles and relaxes muscles, an excellent choice when the first signs of wrinkles appear on your skin. Creme Elastine for dehydrated skin with wrinkles and fine lines.
What are your tips to fight the first signs of aging?
These tips are apparent, watch your sleep quality, get enough rest, exercise, and drink plenty of water. Eat healthy foods, lots of fruits and vegetables every day, and don't smoke.
Why people have acne?
Many factors contribute to the development of acne, but the main factor is the influence of hormones. Puberty and hormonal changes throughout life affect acne's appearance and healing.
It is also essential to maintain skin hygiene. Skin prone to acne should be cleaned regularly in the morning and evening using gentle cleansers to irritate already sensitive skin. Acne-prone skin is generally sensitive, and over-vigorous cleaning is not recommended.
Food is not a critical factor. Ongoing research has shown nothing specific. Therefore, I do not think any new special diet should be recommended. Vegetables, fruits, and vitamins improve the quality of the skin and health in general. This is a general recommendation, not just for acne treatment.
As for makeup, applying makeup can worsen acne due to pigments and oily substances that block pores. Also, wearing makeup requires an even more thorough cleansing. But since acne often has a strong psychological impact, especially on adolescents and young adults, it is sometimes preferable to apply light makeup using non-comedogenic products. It is not advisable to apply makeup every day.
Can acne be treated with cosmetic products?
Cosmetic products can be used to treat early-stage or mild conditions of acne. In these cases, excellent results are often achieved with a regular skincare regimen and a little patience.
A regular skin care regimen involves cleansing the skin in the morning and evening using milk and tonic or micellar water to prevent bacterial growth and unclog pores. It is also vital to promote superficial skin exfoliation with products designed for cellular renewal.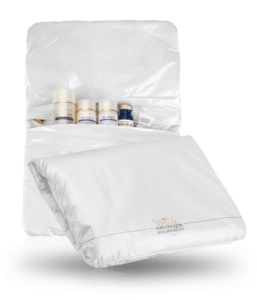 Should the skin be moisturized in the event of acne?
As with any skin type, skin prone to seborrhea needs to be moisturized; usually, it is sensitive and sometimes dehydrated. It is vital to moisturize the skin well, especially when using medical products, as they often tend to dry out the skin and sometimes cause mild irritation. Adequate hydration of the skin reduces the side effects of the treatment and helps to improve their tolerance.
How to reduce acne scars?
There are two ways to treat acne scars: if the wounds are recent and shallow, they can be treated with cosmetic products that positively affect the skin's appearance and improve it.
However, when the scars are deep due to highly inflammatory lesions that have left significant and persistent marks behind them, it is more efficient to treat them mechanically.
One last piece of advice?
People with acne-prone skin often tend to cleanse their skin aggressively. While cleansing the skin, I recommend using very mild products while avoiding scrubs as they are irritating and can create minor skin lesions that allow bacteria to enter, which will exacerbate the problem rather than solve it.
The difficulty with acne treatment is that the initial treatment phase can take several weeks and require patience before visible results are achieved and the skin improves. Most customers want quick results, I perfectly understand them, but it takes at least two months (skin renewal cycle) for a product to work on the skin before considering its effectiveness..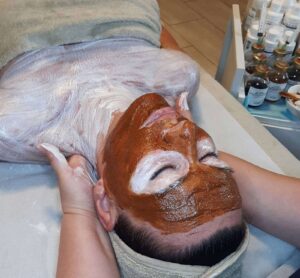 Tips for beginners on the use of Biologique Recherche products.
Introduction
Biologique Recherche skincare products are based on unique protocols adapted to each individual's skin condition.
They consist of three main steps to ensure product synergy for quick results.
Our skin naturally changes with age, and its condition is influenced by many factors such as pollution, smoking, diet, stress, and hormones. These factors are different for each person, making it difficult to choose the right products.
That is why, before the first procedure or recommendation, it is necessary to visually and tactilely diagnose the condition. I recommend making a skin analysis every three to six months to track your skin changes.
An exclusive three-phase methodology:
1 – Evaluation phase
We always start with an evaluation phase, a tailored approach to your skin used to determine your skin condition before selecting the most suitable treatments and products for you. This is an in-depth diagnosis of your current skin condition that will help you decide on your personalized daily skincare routine.
2 – Initialization phase
During this phase, the epidermis is thoroughly cleansed and gently exfoliated, its pH is rebalanced, and its protective film is restored. Therefore, the skin is ready to receive the products of the treatment stage.
3 – Treatment phase
The final step in the Biologique Recherche methodology. It helps the epidermis to show its self-healing properties thanks to carefully selected products with highly concentrated active ingredients.
The sequence of these three stages contributes to the optimal solution of each skin type's needs and characteristics.
Biologique Recherche minimum products to start a skincare routine.
If I had to choose only three products, I would start by thoroughly cleansing the skin with cleansing milk to remove makeup, debris, and excess sebum.
Then I would use P50 lotion, which must be used every day. It helps balance the skin's pH by gently and gradually exfoliating it. You should choose the most suitable lotion for your skin condition.
By focusing on cleansing your skin in the morning with milk and lotion, you will prepare it for the next step, making it easier to absorb the active ingredients in your creams and serums.
Finally, I would use a cream for my skin condition. In addition to meeting your skin's specific needs, the cream helps to create a protective barrier against aggressive external factors, thus effectively protecting the skin throughout the day.
As you already understood, each product is designed to care for a specific skin condition, which can change from one day to the next. This is why Biologique Recherche products are only available after preliminary skin analysis. Individual skincare – provides optimal and fastest results.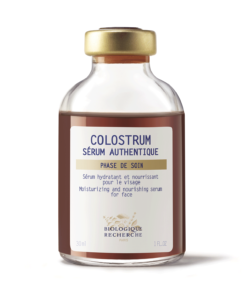 Chronobiology – Frequently Asked Questions
What is chronobiology, and why is it important during skin diagnosis?
Chronobiology is a science that studies biological rhythms that appeared over time as we evolved. They are an example of how living beings adapted to their environment.
Of course, the environmental factor that has the most significant impact on chronobiology is the Sun. The most important cycle for humans circadian cycle lasts approximately 24 hours. The day-night cycle affects most people's rest, activity periods, and physiology. But there are many more like a woman's menstrual cycle, for example, which lasts 28 days on average. In this case, we observe hormonal fluctuations during the cycle, which impact the skin.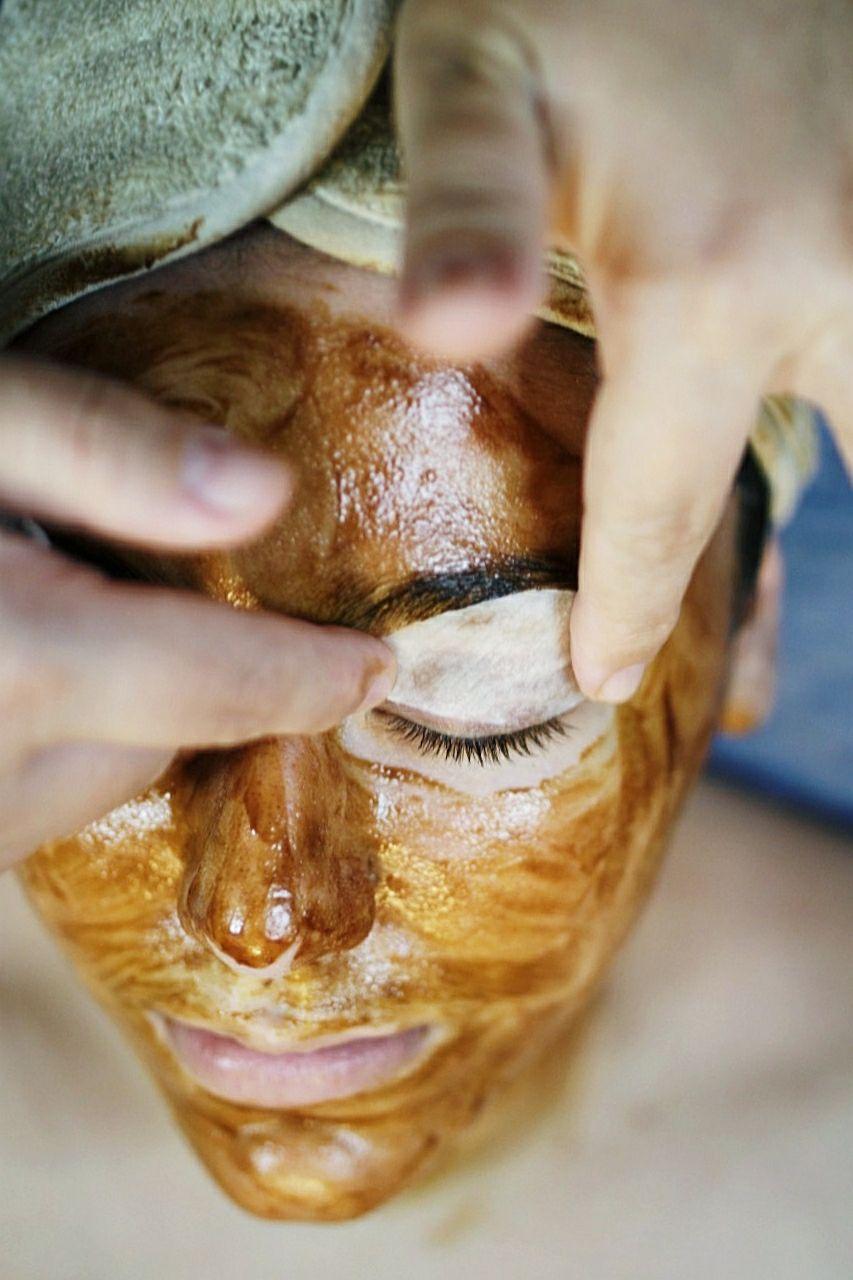 How can I chronobiology it to enhance my skin?
Certain skin physiology parameters vary during circadian rhythms. For example, it's the case with body temperature or the levels for certain hormones such as melatonin, the sleep hormone, which is secreted in the evening to encourage sleep. Of course, these physiological variations affect a number of the skin's characteristics. In general, we can see that the skin protects itself during the day and regenerates at night. That has concrete and measurable consequences. So, for example, the skin's barrier function is more significant in the morning than in the evening. Other parameters vary, such as the sebum level or cutaneous blood flow, skin thickness, or even wrinkle depth. This means we can consider these phenomenons to find the best time to apply a product to optimize its efficacy and enhance your skin. Of course, it's a complex issue that involves subtle physiological processes. It doesn't mean that the most effective product in the evening will be completely ineffective in the morning. The idea here is to take the prescription of products to the next level by taking your lifestyle into account to improve personalized skincare.
What are the key moments of the day that affect our skin?
Your skin is best protected in the morning when the barrier function and thickness are most excellent. It's a defense system that helps the skin tackle the environmental factors it will face during the day. The highest sebum levels are seen in the middle of the day between 12 and 3 p.m. In the evening, blood flow and skin temperature increase, causing redness and sensitivity. This phenomenon is exacerbated further since the barrier function is also the weakest in the evening, making wrinkles more pronounced. During the day, dermal fluids move to the lower body due to gravity. The day-night cycle also impacts the hypodermis, the deepest layer of the skin, and comprises fat cells or adipocytes. During the day, while you eat, fat storage is promoted. Conversely, at night you are fasting, so this fat is used to give your body the energy it needs.
Which skincare product at what time?
The best time to apply a product depends mainly on the product's actions to the biological mechanism. Generally speaking, the creams best for the day have a protective function, limiting sebum secretion or boosting the complexion radiance. Creams that are the best at night repair or soothe or stimulate certain cellular activities such as protein proliferation of synthesis, which are higher at night.
A purifying mask such as Masque Vivant is best used in the afternoon after the peak in sebum secretion in the early afternoon. A mask that stimulates and protects, such as Masque VIP O2, would work better in the morning to support the skin's natural protection process, which is most significant in the morning.
The final category is anti-aging creams which act deep down on the dermis.
When is the best time to use an exfoliating lotion?
Exhalation products like a lotion P50 are recommended in the morning for sensitive skin because that's when the skin is best protected. They can be applied in the morning and evening for less sensitive skin. It's a good idea to use Lotions in the evening since skin penetration is highest, and the fruit acids penetrate deeper into the epidermis and stimulate skin cell renewal.
Acids in Cosmetic Products – Frequently Asked Questions
What Acids are used in cosmetics?
Skincare cosmetic products use a lot of acids, and the most famous are vitamin A and its derivatives, retinol and other retinoids, hyaluronic acid, fruit acid, and salicylic acid.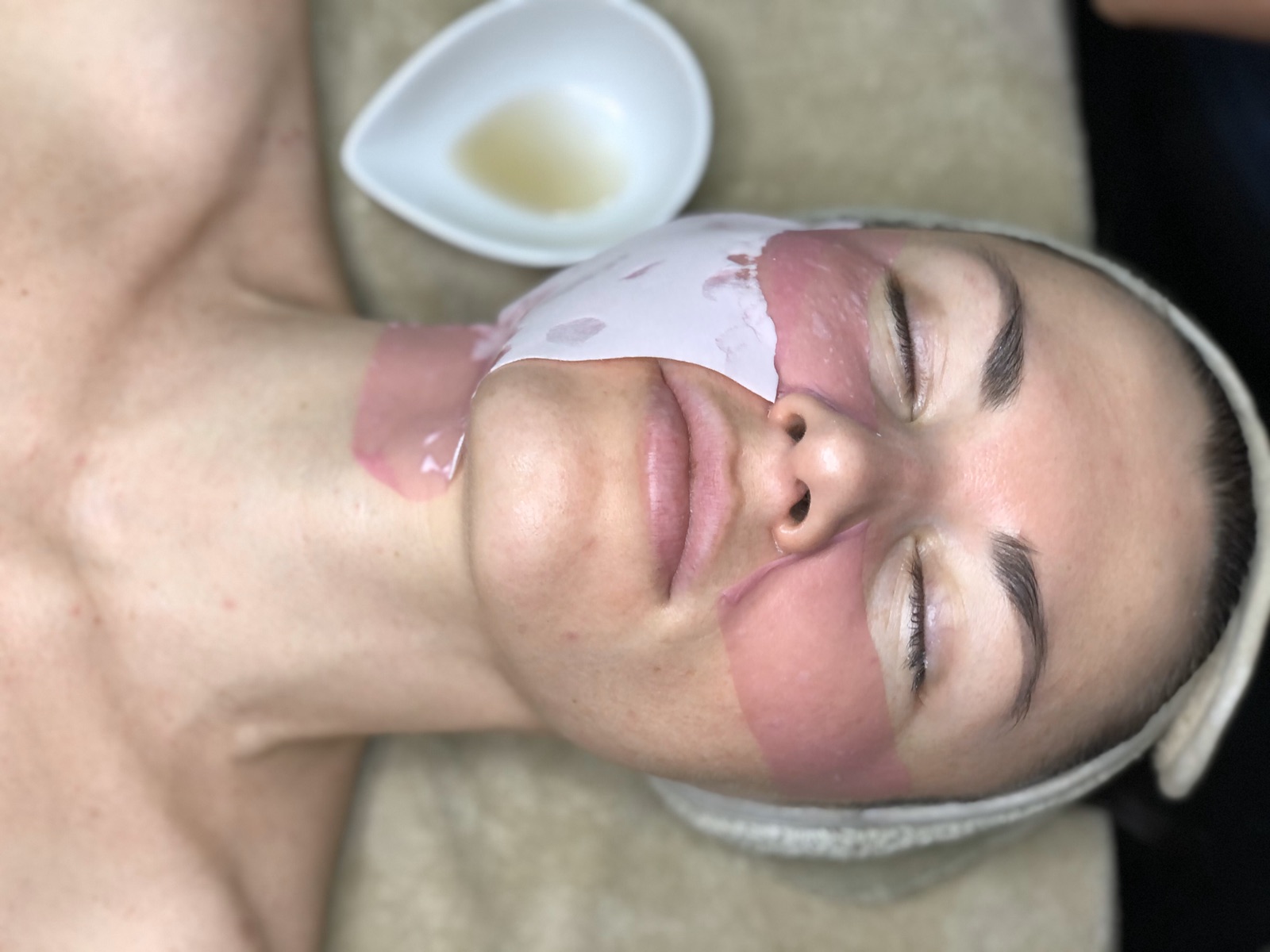 What is Retinoic Acid (vitamin A)?
Vitamin A is used for many indications in cosmetology – most commonly, treating acne. It also has a soothing and exfoliating effect, meaning it improves the skin's appearance and has an anti-wrinkle, anti-dark-spot effect. It also has a moisturizing action when used at lower concentrations—Vitamin A's various actions depend on the signification of the concentration of the product used. If used at very high concentrations, it has a significant exfoliating effect, sometimes with an irritant effect, complicating its use.
Cosmetic creams are less concentrated in Vitamin A and better tolerated with slightly lower efficacy in exfoliating action. Given this often irritating action, if combined with other potentially irritating creams containing acids. You shouldn't use exfoliating products if you use a cream with Vitamin A at a high concentration, and you must avoid sun exposure or use very high sun protection.
What is Hyaluronic Acid?
Hyaluronic acid is a significant component of all of the dermis and epidermis. Like elastin and collagen, its levels tend to decrease with age. It's a molecule that retains a lot of water and has a moisturizing and plumping effect. It may be present in the form of tiny molecules that penetrate deeper into the dermis or larger molecules that remain on the surface and provide superficial hydration and an interesting plumping effect, especially for mature skin. The smallest molecules will penetrate down. They don't replace the missing hyaluronic acid, but they stimulate our hyaluronic acid production and improve the skin's surface in a more lasting manner.
A lot of creams contain hyaluronic acid to improve and heal the skin.
What are AHA and BHA Acids?
Fruit acids have an exfoliating and stimulating action on cell renewal. So they durably improve the skin's appearance. Using fruit acids is particularly recommended for mature skin to enhance cellular regeneration. And for thick and keratinized skin, exfoliation will benefit cellular renewal and skin radiance.
Fruit acids should not be combined with products containing a high concentration of vitamin A, particularly creams prescribed by doctors to treat special dermatoses. However, creams containing derivatives of vitamin A in small doses, such as cosmetic creams found in stores, can be used with fruit acids and other acids.
Wha is Salicylic acid?

Salicylic acid has a special affinity with lipids. It, therefore, penetrates deeper into the horny layer of the skin and has a keratolytic action that improves cellular renewal. It also has a purifying action because it can penetrate the pores and unclog them, especially on oily and keratinized skin. Salicylic acid can be used with fruit acids, and it even has a synergistic effect with them. It can also be used with hyaluronic acid.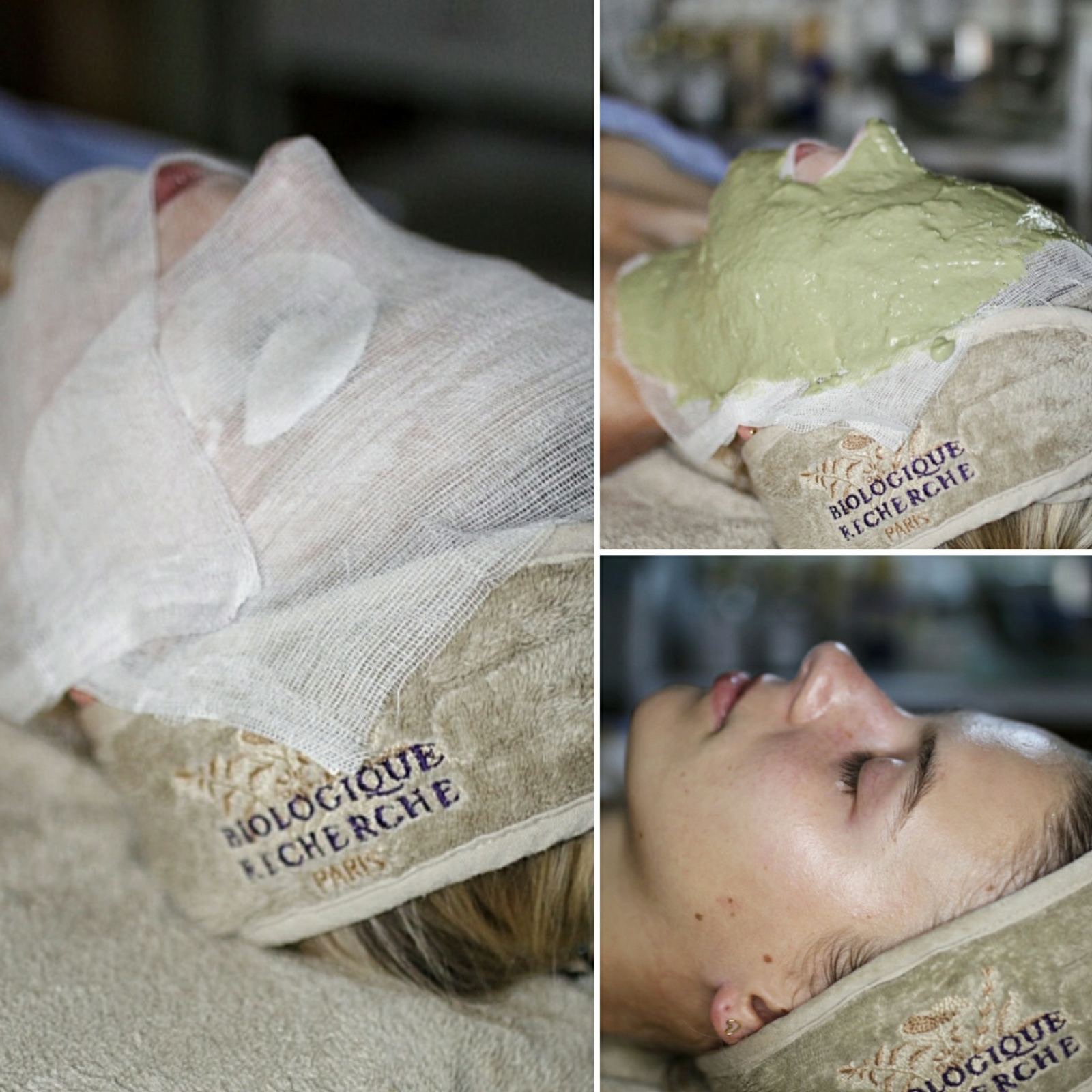 Skin Diagnosis – Frequently Asked Questions
Why is skin diagnosis so important?
I work on cosmetic formulation each day, and my years of experience have taught me that there are no miracle products suitable for everyone. Your skin is unique. Beyond what you see on the surface, there is a whole other world inside the more superficial layers of the skin.
A skin diagnosis is essential before adding a new cosmetic product because the skin is a complex organ. The physiology of the skin, particularly that on the face, changes all the time, sometimes very quickly. This is why Biologique Recherche uses the term "Skin Instant." No two individuals have the same skin. Everyone has their unique genetic heritage and lifestyle and reacts differently to the environment, stress, and aging. The skin changes naturally with age but can also vary depending on many factors such as weather, temperature, air conditioning, stress, etc. These variations make it challenging to choose the right cosmetic product, as all these factors must be taken into account and, as such, cannot always be identical. The diagnosis will identify skin concerns and help determine a correct, logical, science-based treatment order.
If you want powerful results, you need to take the time to understand your skin and adjust your skincare routine.
What happens if we use products that are tailored to our skin?
Using products tailored to our skin makes it harder to correct skin problems. Each person's skin requires specific treatments to rebalance the epidermis and offer solutions for the various issues. If the products aren't suitable, the skin can't stabilize, and the treatment won't be optimal or even make new problems appear, for example, applying too-rich products to seborrheic skin could cause new spots.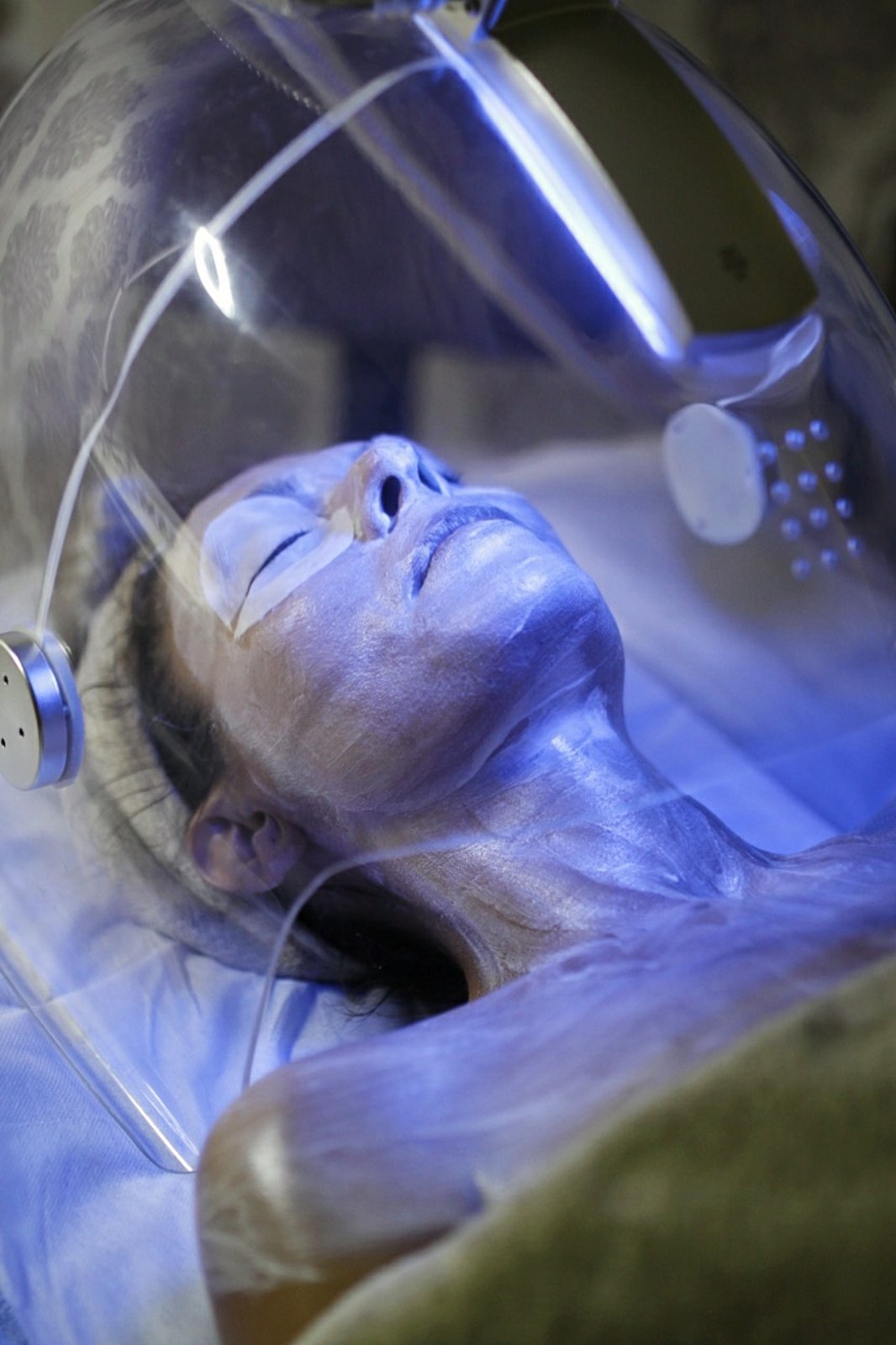 Proper Skin Care in Winter – Frequently Asked Questions
What skin problems can we face in winter?
Your skin can become dry, itchy, red, and more sensitive in winter. Also, in winter, you may have problems with desquamations. The skin becomes dull due to lower temperatures, dry air, lack of sunlight, and less vitamin D.
Is it true that the skin gets drier in winter?
Yes, when the winter gets colder, the sebaceous glands work slower, the secretion of sebum decreases, the skin barrier becomes thinner, and the skin lacks lipids. This can lead to dry skin.
How to protect my skin during the winter?
Maintain the balance of the skin's hydrolipid film. This is your skin's natural protective barrier. It protects it from external aggressors such as cold and dry air, use sunscreen, especially when it snows, and remember to apply lip balm.
How to change your home skincare routine according to the weather season?
When we talk about the seasons' change, an instant skin condition always comes to mind, so any change in your home care routine due to the seasons' change should match your skin condition. Since the weather is colder and drier in winter, the focus will likely be on moisturizing and nourishing products.
What ingredients should a good winter product have?
In winter, sebum secretion is reduced, so we need to restore and strengthen the hydrolipid film – our skin's natural barrier. Lipids in cosmetics help protect, nourish, and moisturize skin, so look for milk protein and hyaluronic acid ingredients. Consider products like Serum Colostrum or Serum T.E.W.L.
How to avoid dull skin in winter?
Always keep using the Lotion P50 range, especially if you have problems with flaking skin. It will remove dead skin cells, help avoid a dull complexion, and give your skin a healthy glow all year round.
Do I need to wear sunscreen in winter?
Of course, UVA and UVB rays are still there during the winter.
What is the best facial treatment for winter?
It depends on what kind of results you want to get. If you plan to do facial peeling, winter is the best time because of the less sunshine.
Healthy and Glowing skin – Frequently Asked Questions
Why do I have dull skin?
The lack of radiance and skin dullness can be affected by many factors. The main factor is skin hydration. When the skin becomes dehydrated, it becomes excessively keratinized, making it difficult for the products to penetrate the skin. As a result, it takes longer to become smoother radiant.
Environmental pollution may be an essential factor; smoke and dust block the pores, leaving the skin dull.
The problem can also be associated with a poorly balanced diet, not drinking enough water, and a lack of sleep. Our body goes into recovery mode at night, so if you sleep less than 7-8 hours a day, the skin may not have enough time to regenerate itself.
As we age, our skin loses collagen and elasticity, making the skin look dull, so adding an exfoliant to your home care routine can help brighten the skin.
Finally, consider exercising to oxygenate your blood to help your skin get a healthy glow.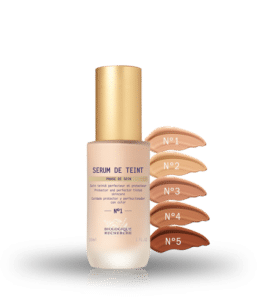 What should I do for glowing skin?
The key to glowing skin is cleansing, exfoliating, and hydrating the skin. It is vital to cleanse the skin twice in the morning and evening. Cleaned skin promotes better penetration of subsequent products into the skin. Use an exfoliant to exfoliate the skin every day. As we age, we get keratoid skin, and exfoliation helps fight this, restores the pH balance, and stimulates the skin.
There are two methods of exfoliation: chemical and mechanical. Mechanical cleansing usually involves using a glove and scrub, which can be used depending on the skin type. However, I prefer to use a more chemical exfoliation that contains AHA and BHA acids. BHA is excellent because it contains fruit acids that cleanse the pores inside out, especially for acne and problematic skin. It will cleanse the pores and give the skin more radiance.
It is good to stimulate the skin to give it a natural glow. When you cleanse the skin or apply any product, massage the skin in an upward direction, always following the facial muscles' structure to maintain the skin's structure. As we get older, our skin becomes less elastic and can become saggy, so try to massage your face. This will also help in better absorption of the active ingredients. You can use sudden movements to stimulate blood flow and oxygenate your skin. Do not forget to stimulate the muscles around the eyes as well. The drainage movements are great for people with puffy eyes in the morning.
Which Biologique Recherche products are the best for glowing skin?
The three best Biologique Recherche products for glowing skin are the PIGM 400 range. It was specially developed for hyperpigmented and dull skin. It will give your skin an instant glow like no other Biologique Recherche product.
And the VIP O2 line, designed to cleanse and brighten the skin, will also add radiance and protect the skin. With VIP O2, you get three effects: oxygenate the skin, cleanse and protect the skin from impurities.
Biologique Recherche Finishing Serums that act as a top coat will preserve and hold the results of whatever you apply underneath, giving your skin a beautiful glow that lasts. These products contain antioxidants and vitamins to improve your skin and give it extra brightness, radiance, and hydration.
And the final product I would like to recommend is Serum de Teint. This serum is available in five different shades to suit every skin type. It will simultaneously give the skin glow, coverage, and hydration. It's not makeup, it's more of a healing product, and I recommend it for glowing skin.