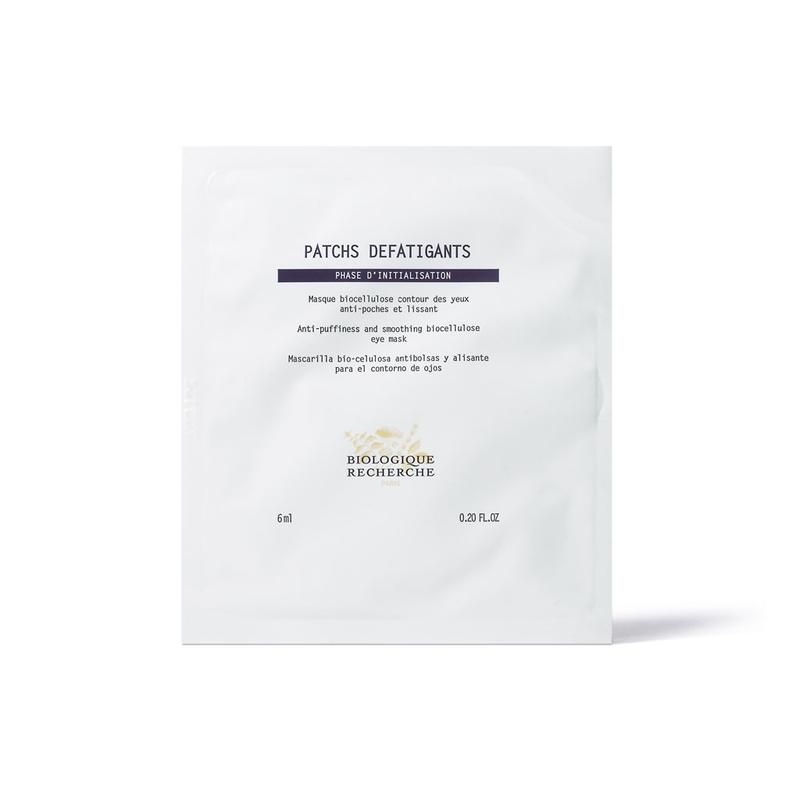 PATCHS DÉFATIGANTS
Immediately revives the eye area. Instantly depuffs and refreshes tired eyes.
The Patchs Défatigants are pre-soaked eye sheet masks that treat the signs of fatigue and ageing in the eye contour area. They combine an ideal and natural biocellulose medium, a tailored shape that perfectly adheres to the eye contour area, and chosen active ingredients suited to the thin and fragile eye contour area. This innovative solution of anti-puffiness, anti-bag and anti-wrinkle agents provides immediate and long-lasting rested look. *Paraben Free.
Immediately reduces signs of fatigue of the eye area
Reduces puffiness above and below the eyes
Smooths and lifts wrinkles and dehydration lines
Improves firmness and tones in the eye contour area
Lightens dark circles for brighter eyes
Provides a sensation of freshness and lightness
Main ingredients:
Anti-puffiness agents: Caffeine, Anti-puffiness dipeptide
Anti-wrinkles agents: Silk Tree Extract, Cassava Extract, Polysaccharides rich in fucose
Anti-dehydration lines agents: Hyaluronic Acid
Anti-dark circles agents: Complex of Matrikines and Flavonoïd
Recommendation:
Tired Skin Instants® with under-eye puffiness.