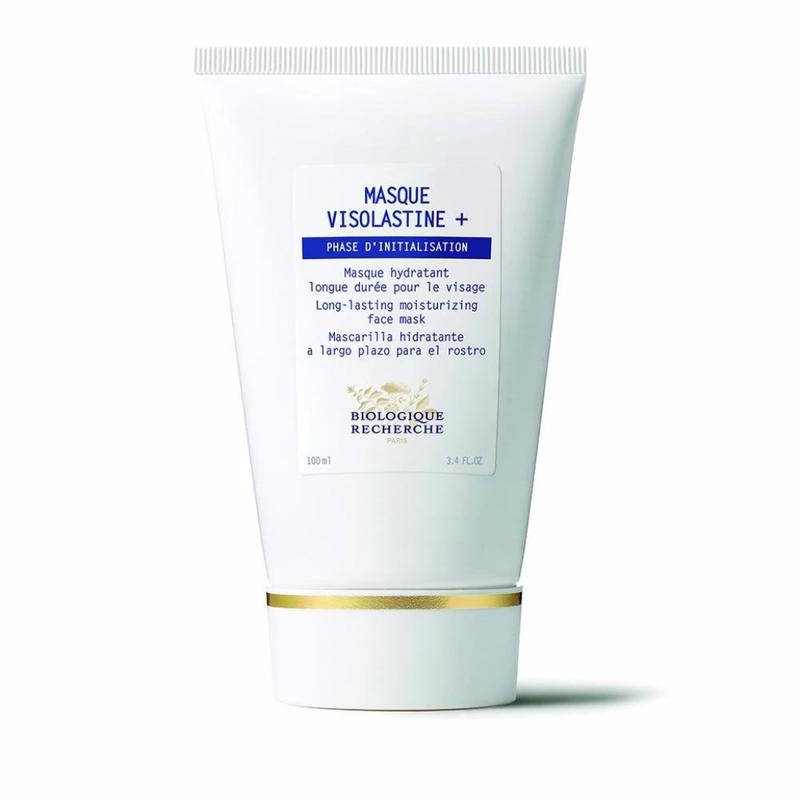 MASQUE VISOLASTINE +
This mask boosts extended hydration and will replace its predecessors, Masque Visolastine and Masque Visolastine E. It also stenghtens the skin's barrier to protect against dehydration.
Its durable moisturizing action leaves the skin soft and comfortable all day long!
Moisturizes the upper layers of the epidermis.
Reduces transepidermal water loss.
Protects skin barrier from dehydration.
Restores hydrolipidic film.
Main ingredients:
Hydrating agents: Plant-based Polysaccharides from Natural Origins, Natural Moisturising Sugar Complex, Hyaluronic Acid and Rhizobium Complex.
Protective agent: Vitamin E.
Lipid-replenishing agents: Macadamia Nut Oil, Cotton Oil.
Recommendation:
All Skin Instants®.
Ideal for dry, dehydrated and very dehydrated Skin Instants®.