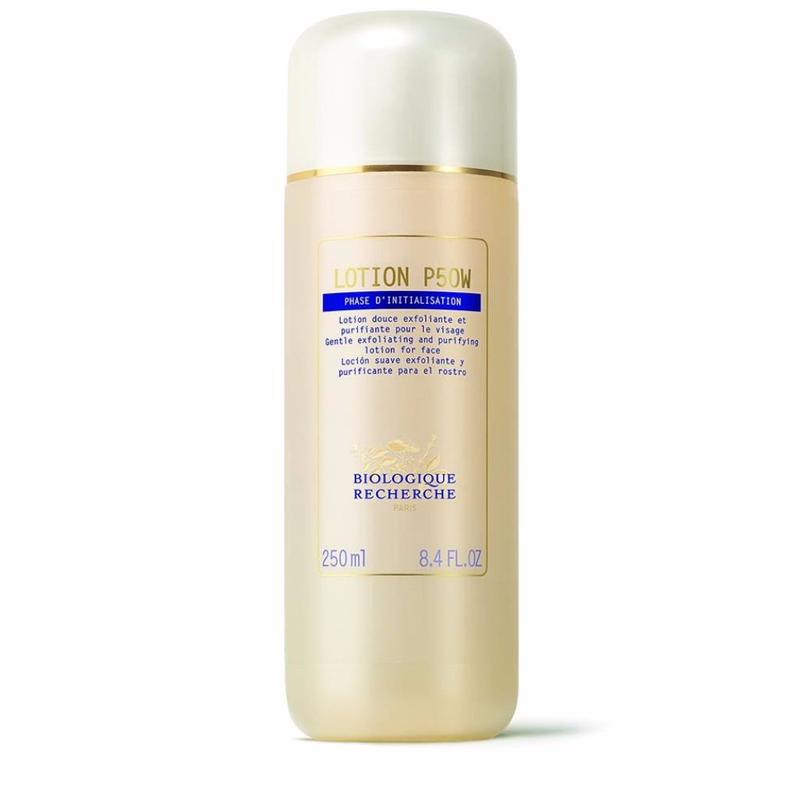 LOTION P50W
A cult favorite, P50 is a magic potion that does it all. Exfoliates, Hydrates, and Balances the pH of the skin, it's a prep step before any skincare.
The Lotion P50W has a gentler approach out of all our Lotions P50. Not only it penetrates the epidermis quite slowly, it was also specifically formulated with arnica for its anti-inflammatory and healing properties to provide a soothing effect on the skin. This mild version is suitable for thinner, reactive and normal Skin Instants®.
Main ingredients:
Exfoliating, regulating and moisturising agents: Poly, Alpha and Beta-Hydroxy-Acid Complexes, Cider Vinegar, Phytic Acid, Sulphur, NMF.
Purifying and sebum-regulating agents: Magnesium Chloride, Vitamin B3, Horseradish, Burdock, Capsicum and Panama Wood bark extracts.
Calming agents: Arnica extract.
Recommendation:
Thin and/or reactive Skin Instants®.