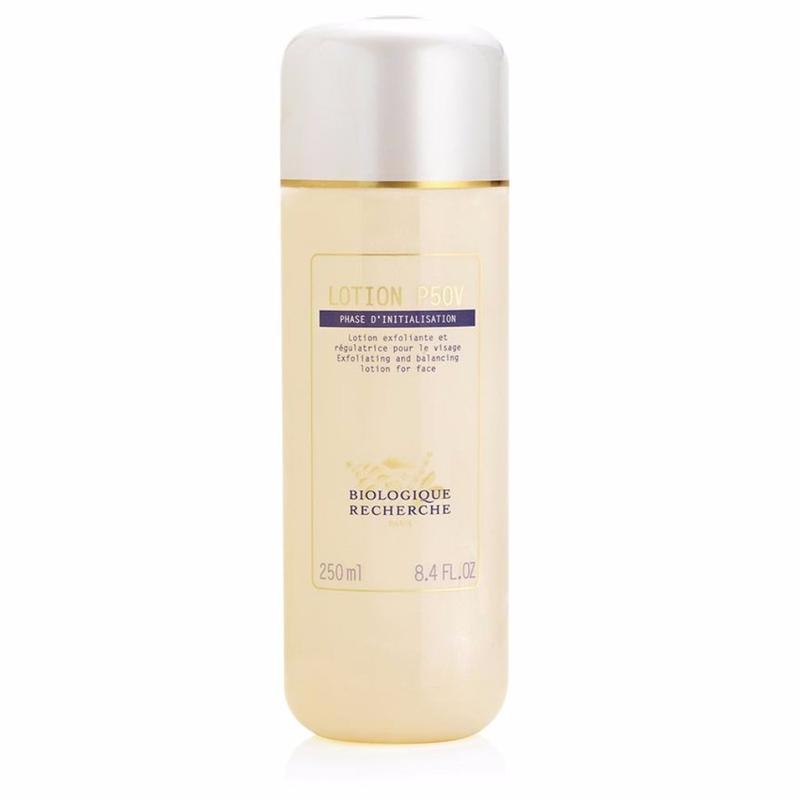 LOTION P50V
Like a Facial in a Bottle!
A cult favorite, P50 is a magic potion that does it all. Exfoliates, Hydrates, and Balances the pH of the skin, it's a prep step before any skincare.
The Lotion P50V is the version of our Lotions P50 that was specifically formulated with added vitamins and walnut extracts, which protect from the ageing process and nourish the epidermis. The antioxidant ingredients of this lotion make it suitable for more mature and/or devitalised Skins Instants®.
Main ingredients:
Exfoliating, moisturising and regulating agents: Poly, Alpha and Beta-Hydroxy-Acids, Cider Vinegar, Phytic Acid, Sulfur.
Purifying and sebum-regulating agents: Magnesium Chloride, Vitamin B3, Horseradish, Burdock, Capsicum Extract.
Smoothing and toning agents: Natural Sponge, Yeast and Walnut Extracts.
Recommendation:
Devitalised and/or pigmented and/or less toned Skin Instants®.