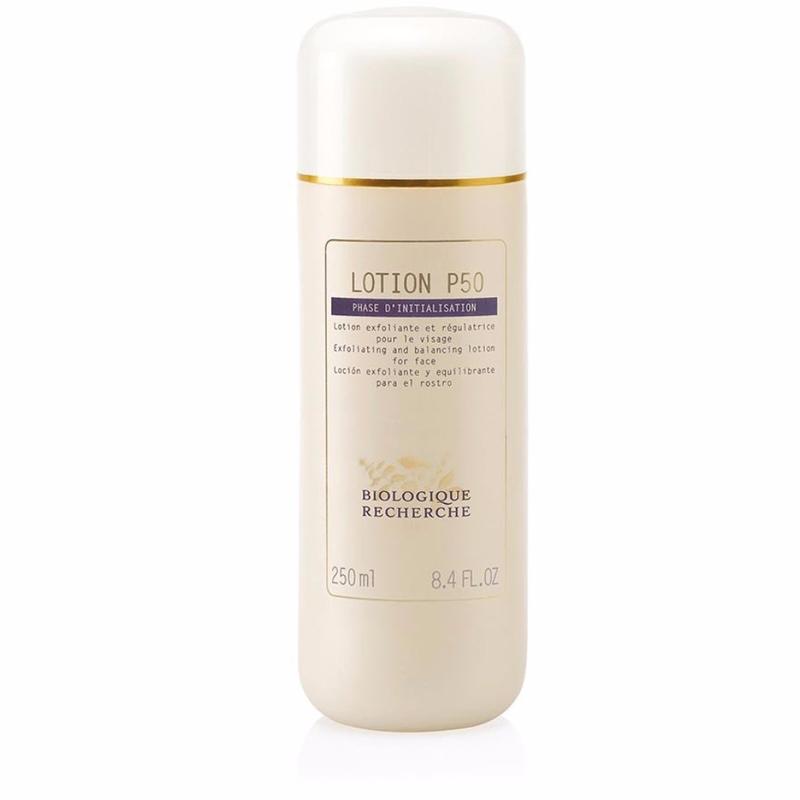 LOTION P50
Like a Facial in a Bottle!
A cult favorite, P50 is a magic potion that does it all. Exfoliates, Hydrates, and Balances the pH of the skin, it's a prep step before any skincare.
The Lotion P50 is the purest and strongest formula out of all our exfoliating lotions. Additionally, this version contains specific active ingredients such as thyme essential oil and myrrh for their purifying, toning, and antiseptic properties. Due to its composition and high concentration of acids that penetrates the epidermis quickly, the Lotion P50 is only suitable for thicker Skin Instants® , with or without seborrheic tendency.
Main ingredients:
Exfoliating, moisturising and reconditioning agents: Poly, Alpha, and Beta-Hydroxy-Acids, Cider Vinegar, Phytic Acid, Sulphur.
Purifying and sebum-regulating agents: Horseradish, Magnesium Chloride, Vitamin B3, Burdock, Sorrel, Onion, Myrrh and Myrtle Extracts.
Recommendation:
Seborrheic and/or Keratinised Skin Instants®.