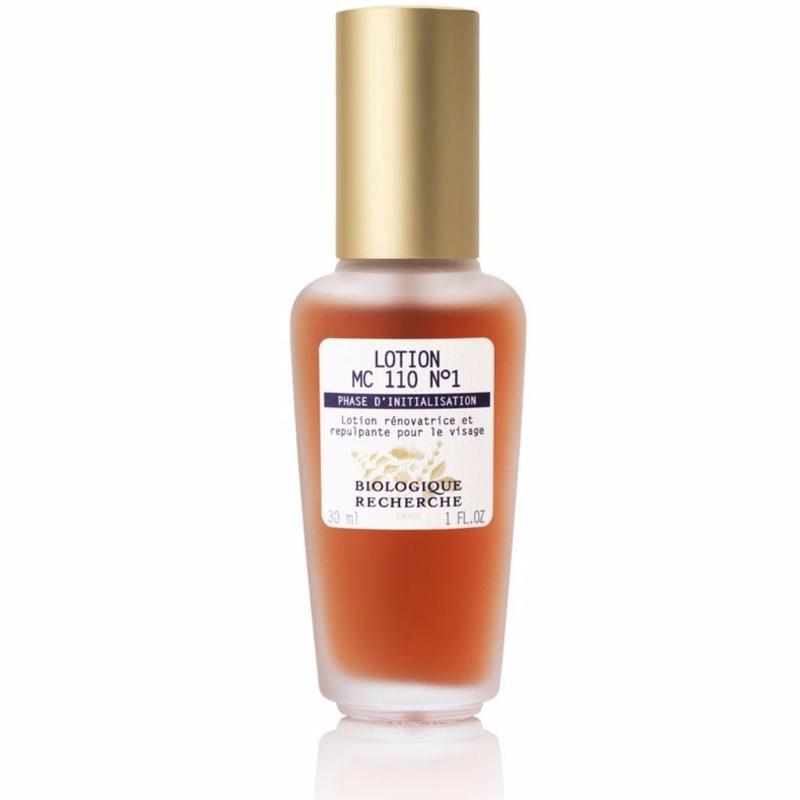 LOTION MC 110
For thick and dull skin. Smooths and plumps fine lines.
This restructuring lotion exfoliates and tones the epidermis while smoothing lines and wrinkles. It is used to supplement P50. Smoothes surface irregularities and redefines the contours of the face. Skin appears smoother and brighter, fine lines plumped.
This lotion is our only professional booster, which is also available for home use. A genuine plumping and exfoliating treatment. This lotion will reduce fine lines and wrinkles as well as define facial contours. Imperfections will also be visibly diminished and the sebum regulated. The skin will be left smoother, brighter and glowing with youth.
Main ingredients:
Purifying and plumping agents: Sponge and Burdock Extract.
Moisturising agent: Lactic Acid.
Antioxidant agent: Vitamin PP.
Stimulating agent: Walnut Extract.
Recommendation:
Thin, devitalised and/or dull Skin Instants®.