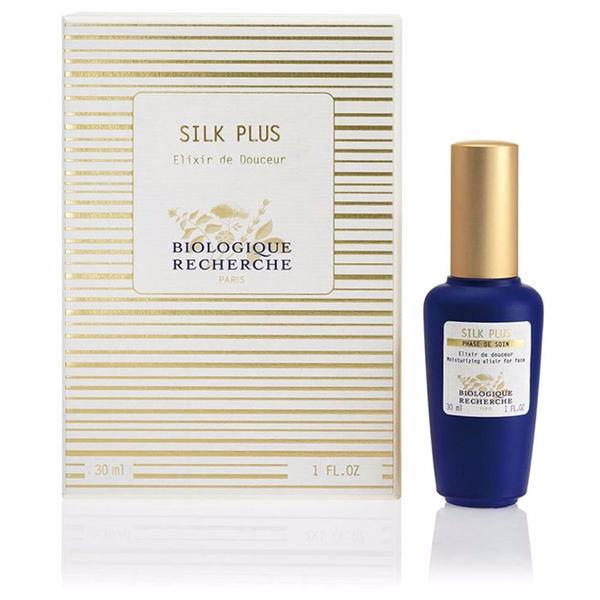 SILK PLUS
Unifies the complexion. Firms the skin and leaves it smoother
Biologique Recherche Serum Silk Plus is a moisturizing, smoothing serum that contains high concentrations of regenerating agents, Hyaluronic Acid, Cucumber and Silk extracts which really soothe the skin and leave it feeling silky soft!
Main ingredients:
Revitalising and regenerating agents: Yeast Extract, Mimosa Extract, St John's Wort Extract.
Moisturising agents: Hyaluronic Acid, Silk Extract.
Soothing agents: Cucumber Extract, Witch Hazel Extract.
Antioxidant agent: Vitamin B3.
Recommendation:
All Skin Instants®.
Ideal for fine, sensitive Skin Instants®.
Not suitable for rosacea and/or acne prone Skin Instants®.