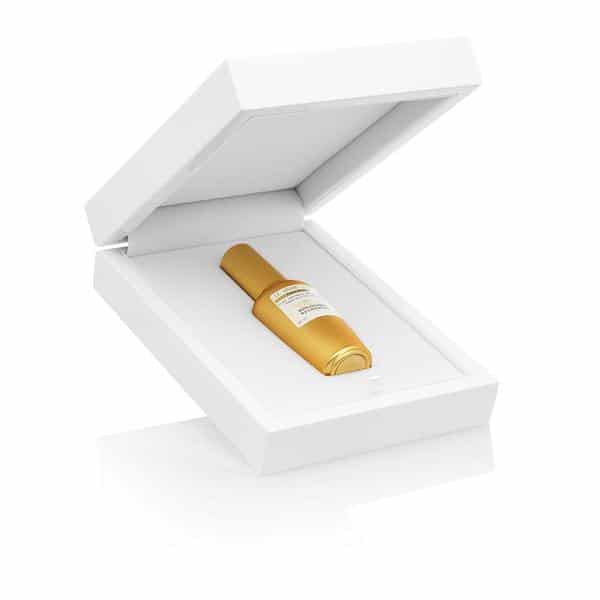 LE GRAND SÉRUM
The Ultimate Anti-Aging Finishing Serum! AKA Post-facial glow in a bottle.
Grand Sérum is a truly ubiquitous serum with global action. It boosts skin's age-defying performance and effective self-defense against aggressions. Ideal before makeup application, this sublimating elixir works like a true beauty concentrate, enhancing skin's natural glow and protecting epidermal hydration. Its effects gain in intensity with every use. Recommended for all Skin Instants.
Helps prevent premature skin aging.
Tones, revitalizes and soothes the skin.
Helps strengthen the skin's natural defense system.
Illuminates the complexion and moisturizes the outer skin layers.
Leaves the skin plumped up, toned and glowing.
Main ingredients:
Agents against the signs of epidermal premature aging: Amino Acids, Extracts of Elder, of Chestnut, of Tropical Almond and of Watercress, Extract of Myrrh, Myrtle and Onion, Hexapeptides.
Anti-free radicals agents: Mimosa, Cranberry and Wasabi Extracts.
Soothing agents: Kudzu Extract and Polysaccharides.
Moisturising agents: Natural Moisturising Factor (NMF), Hyaluronic Acid and Silk Extract.
Toning agents: Extracts of Witch Hazel and St. John's Wort, Black Crowberry Juice.
Recommendation:
All Skin Instants®.