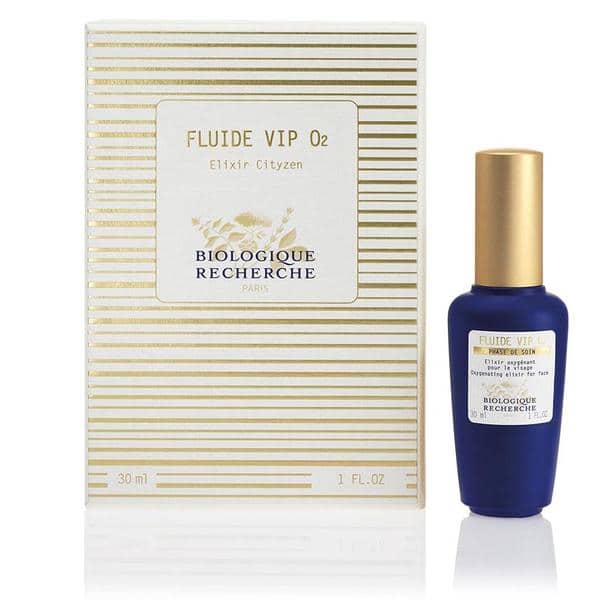 FLUIDE VIP O2
A must have in my bathroom medicine cabinet. It erases signs of tiredness and dark circles under your eyes. The serum can be used all over your face before or after moisturizer, protects everyday giving you that famous, glowing "Biologique" complexion!
Reduces signs of fatigue, brightens the complexion and leaves the skin smoother and visibly more beautiful.
The precious and unique formula contained in Biologique Serum Fluide VIP O2 traps oxygen at the surface of the skin, creating an environment that stimulates the epidermis' natural functions. This "anti-pollution", oxygenating, moisturizing serum protects the skin throughout the day from urban aggressions. Its unique formulation uses revitalizing agents, Silk extracts and a Specific Biologique Recherche Oxygenating Complex that really restore healthy skin.
Main ingredients:
Oxygenating and smoothing agent: Specific BR Oxygenating Complex.
Revitalising and regenerating agents: Tepescohuite Extract, Witch Hazel Extract.
Moisturising and antioxidant agent: Silk Extract.
Soothing and reconditioning agents: Phospholipids.
Recommendation:
All Skin Instants®.
Particularly good for seborrheic and acne-prone Skin Instants®.