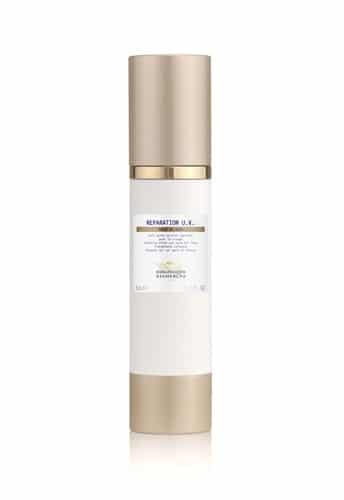 REPARATION U.V.
A soothing, repairing and moisturizing after-sun treatment that regenerates the skin after sun exposure.
Thanks to the combined action of the various vectors, Réparation U.V. treatment acts on the many problems linked to sun exposure. It soothes and regenerates the skin with its soothing, lipid-replenishing and moisturizing active ingredients. Its anti-radical and antiglycation vectors actively fight skin aging by protecting against free radicals and by acting at epidermal and dermal level.
Main ingredients:
Repairing and soothing agents: Polysaccharides rich in Rhamnose, Kudzu Extract, Amino Acid Complex.
Hydrating agents: Hydrating Sugar Derivatives
Anti-free radical agents: Mimosa Extract, White Tea Extract
Antiglycation agents: Carnosine, Polyphenols derived from Milk Thistle and Tocopherol
Relipidating agent: Pichia Anomala Extract
Recommendation:
All Skin Instants®.