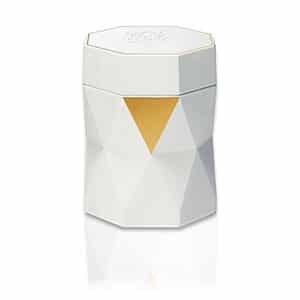 LA GRANDE CRÈME
La Grande Crème is la crème de la crème!
A total innovation in the world of professional cosmetics, La Grande Crème targets all age-related phenomena. It acts on the cutaneous aging process to promote genuine cellular regrowth.
Cellular regeneration: protects the cells to preserve their longevity for a regenerating effect.
Improves the overall water balance of the epidermis.
Restructures and regenerates the dermis for a corrective anti-aging and anti-wrinkle effect.
Intensifies cellular cohesion.
Total restructuring and firming effect.
Reinforces the skin's barrier function against harsh external factors.
Boosts dermal-epidermal interactions, which often decline with age.
Main ingredients:
Regenerating agents: EpigenActiv©, Milk Thistle Extract, Mimosa Extract.
Structuring agent: Peony Extract.
Firming agents: Complex of Elderflower, Chestnut Tree, and Myrobalan Leaf Extracts.
Anti-Wrinkle agents: Complex of Matrikines, Myorelaxant Peptides, and Carcinine.
Anti-Spot agents: White Tea Extract, Watercress Sprout Extract, and Soy-Based Pure Genistein.
Protective agents: Oligosaccharides, Pichia Anomala Extract, Wasabi Extract, Grape Juice Extract (enriched with δ-Viniferin).
Recommendation:
Skin Instants® affected by cutaneous ageing.