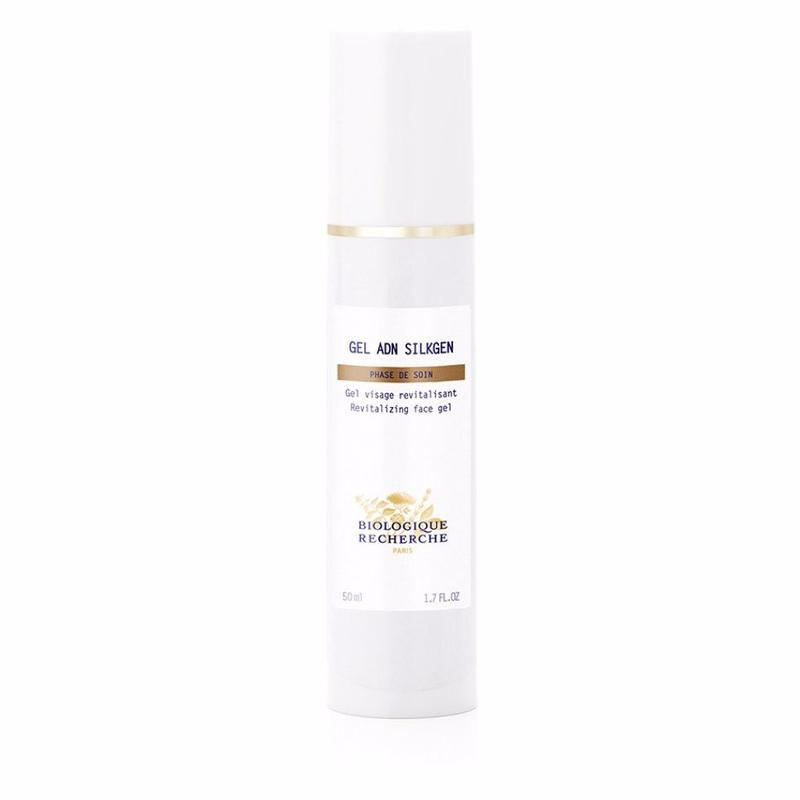 GEL A.D.N SILKGEN
Toning & Softening Gel
Biologique Recherche's Gel ADN Silkgen is a fresh, moisturizing gel made with an innovative formula combining DNA and Restructuring Amino Acid Silk proteins to preserve hydration. The skin becomes instantly silky, fresh and bright. It is ideal for frequent travelers, people exposed to arid climates, or for use after plastic surgery. Especially lovely for use during the summer months.
Main ingredients:
Firming and protective agent: Salmon DNA.
Moisturising and softening agent: Silk Extract.
Antioxidant agent: Tripeptide antioxidant.
Recommendation:
All Skin Instants® requiring a light texture.
Ideal for dehydrated, stressed Skin Instants® and/or for use after abrasive treatments.