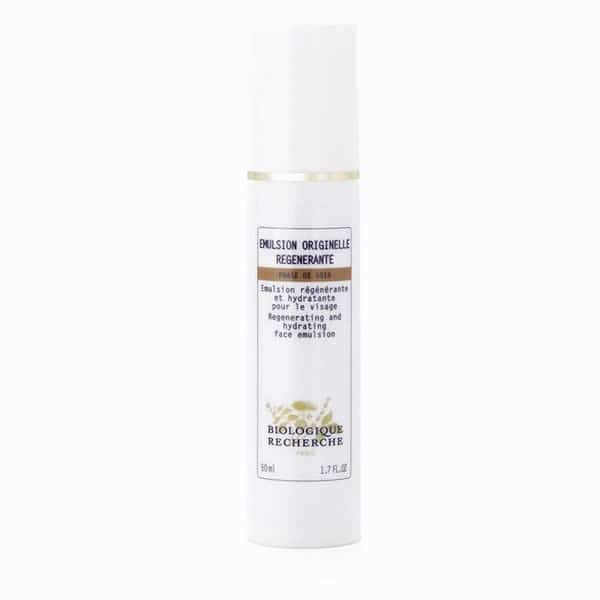 ÉMULSION ORIGINELLE RÉGÉNÉRANTE
Nourishing & Hydrating
Biologique Recherche Emulsion Originelle Regenerante's formulation combines Essential Fatty Acids and a Botanical Complex producing a fine moisturizing emulsion that helps prevent dry skin and calms and soothes the epidermis. It is recommended for fine and/or dehydrated skin.
Main ingredients:
Soothing and softening agents: Mimosa Tenuiflora Extract, Rhmanose-rich Polysaccharides.
Lipid barrier restoring agents: Macadamia Oil, Botanical Squalane, Virgin Sisymbrium Oil, Sugar Derivative.
Protective and repairing agents: Vitamin E, Tripeptide antioxidant.
Moisturising agents: Colostrum, Hyaluronic Acid.
Recommendation:
Delipidated and/or dehydrated Skin Instants®.