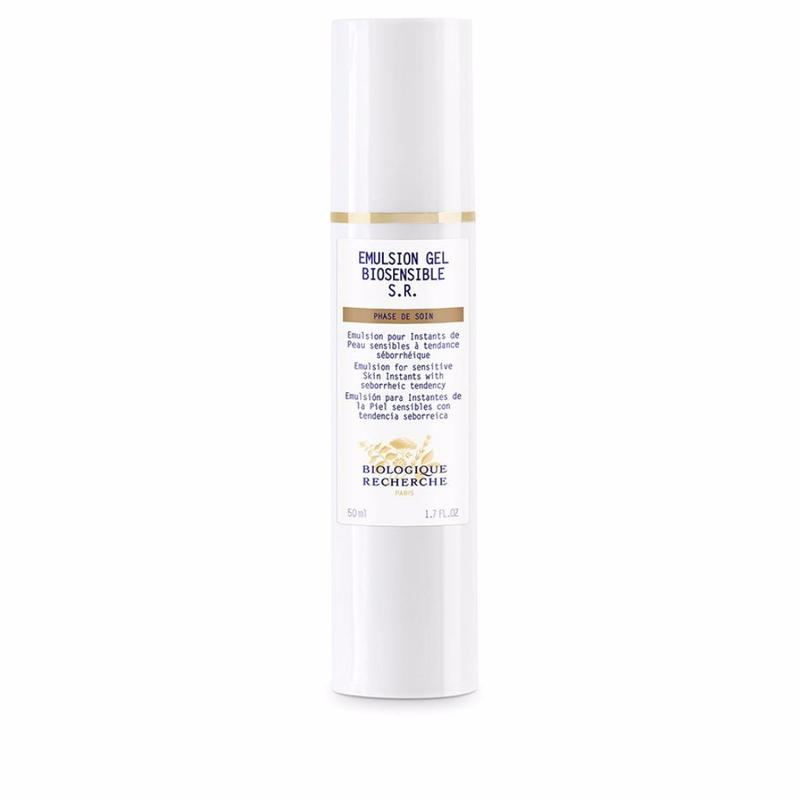 EMULSION GEL BIOSENSIBLE S.R.
Unifying & Mattifying
A gentle emulsion for sensitive skins with dilated pores and an oily tendency. Immediately soothes and relieves redness and the sensation of discomfort from irritation. Reduces sensitivity, relieves overheating, and tightness. Reduces blemishes and minimizes over active skin types for a visibly less oily appearance. Smooths the skin texture and tightens pores. Unifies and mattifies the complexion. Leaves skin softer and more radiant.
Reduces and diffuse redness
Relieves skin tightness
Soothes and re-balances the epidermis
Regulates the secretion of sebum
Tightens dilated pores
Respects the physiological balance of sensitive skin
Smooths the skin texture and prevents the formation of comedones
Illuminates and evens out the complexion
Main ingredients:
Soothing and protective active agents: Complex of amino acids and White tea leaf extract.
Seboregulating active agents: Orthosiphon leaf extract and oleanolic acid.
Smoothing active agents against dilated pores: Chestnut tree and myrobalan leaf extracts.
Moisturising active agents: Complex of hyaluronic acid and rhizobium.
Recommendation:
Sensitive Skin Instants® with seborrheic tendency.