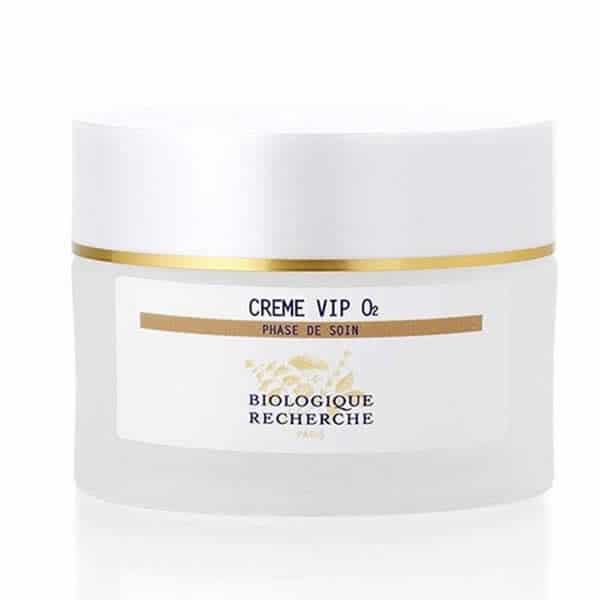 CRÈME VIP O2
Brightening & Unifying Cream
The revolutionary combination of Regenerating Agents and the Specific Biologique Recherche Oxygenating Complex make Creme VIP O2 the perfect antipollution oxygenating cream for immediate healthy skin. It is recommended for tired, devitalized skin.
Main ingredients:
Oxygenating agent: Specific BR Oxygenating Complex.
Regenerating agent: Cellular Oligopeptide. Moisturizing and antioxidant agent: Hyaluronic Acid. Softening agent: Silk Extract.
Recommendation:
Tired and/or devitalised Skin Instants®.