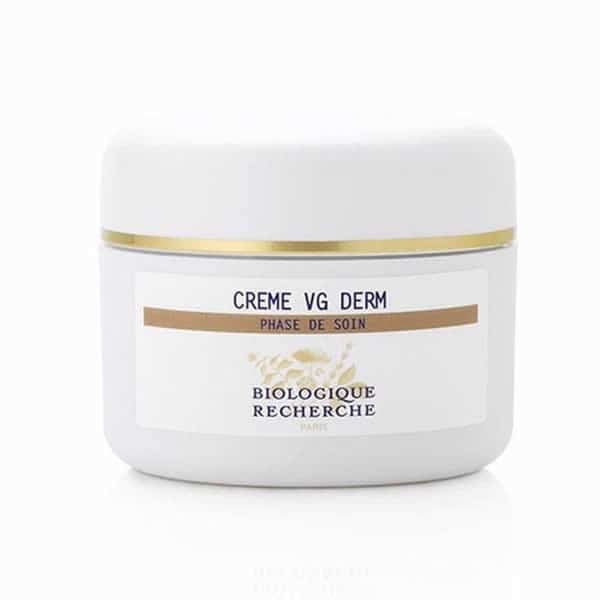 CRÈME VG DERM
Hydrating & Nourishing Cream
Biologique Recherche Creme VG Derm is a luxurious moisturizer rich in protective botanical extracts and reconditioning Essential Fatty Acids. It fortifies the epidermal structure and is perfect for arid climates. It is recommended for aging, dehydrated skin and is ideal for very dry skin.
Main ingredients:
Revitalising agent: Yeast Extract.
Regenerating agents: Hydrating Milk Peptides, Colostrum, Exclusive BR Botanical Complex, Centella Asiatica Extract.
Soothing and relipidating agents: Polyunsaturated Fatty Acids complex.
Recommendation:
Dehydrated and/or sensitive Skin Instants®.