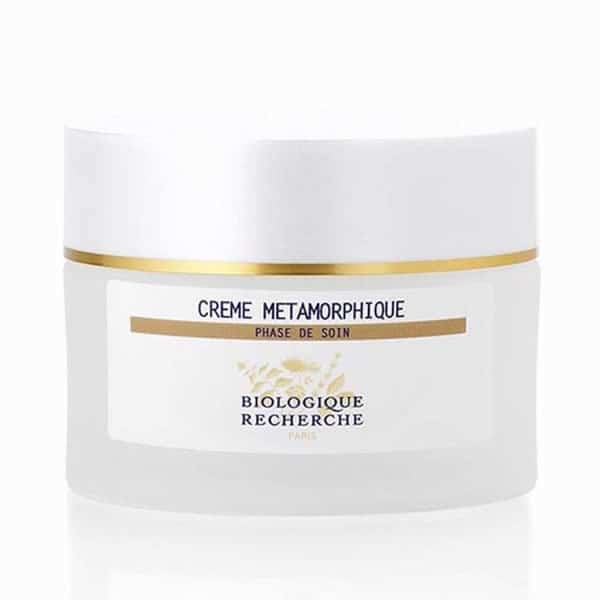 CRÈME MÉTAMORPHIQUE
An Intense Firming Treatment!
Creme Metamorphiqueis is rich in revitalizing and protecting agents that restore the skin's radiance and tone. It is recommended for mature, less toned & devitalized skin. Moisturizing without oily residue or film. Like all BR products this product is rich in active ingredients. For very dehydrated skin try combining Creme Metamorphique with a serum for optimal results.
Restructures and reorganizes the skin's support cells.
Helps to redefine the facial contour.
Hydrates the top layers of the epidermis.
Regenerates & tones the epidermis.
Good for all skin types.
Main ingredients:
Revitalising, protecting and repairing agents: Cellular Oligopeptide.
Recommendation:
All Skin Instants®.
Ideal for toneless, sagging and devitalised Skin Instants®.