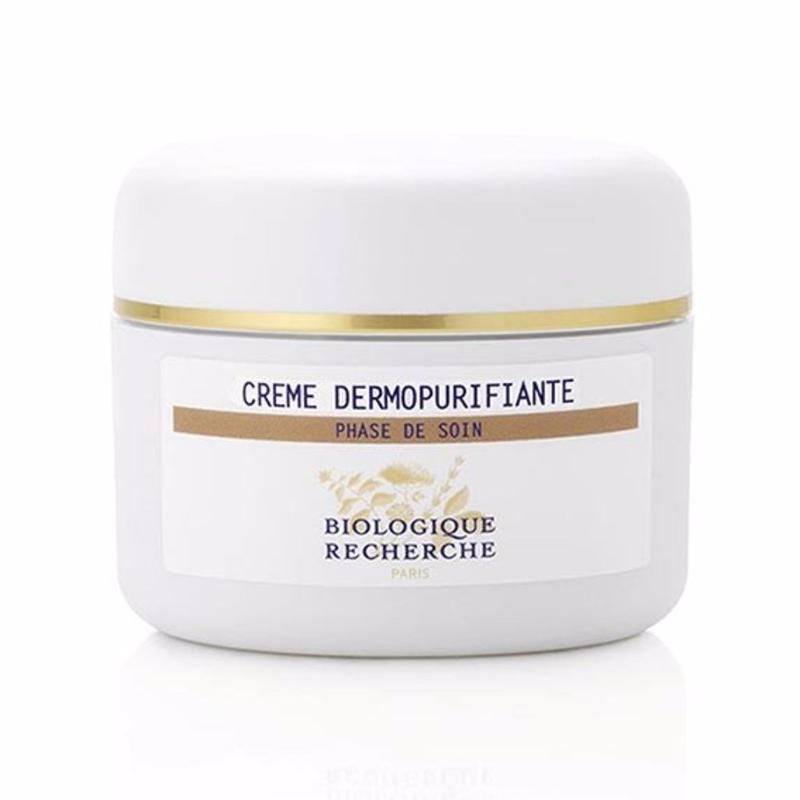 CRÈME DERMOPURIFIANTE
Purifying and Unifying
It protects the epidermis against external aggressions. It provides effective treatment for seborrheic skin without drying out the epidermis. It is recommended for imbalanced and/or reactive skin.
Main ingredients:
Micro-exfoliant agents: Meadowsweet Extract, Alpha Hydroxy Acids.
Purifying agents: Thyme Extract, Biologique Recherche Specific Phyto-Complex, Yeast Extract.
Seborrhea regulation agents: Vitamin B3, Bardane Extract, Enanthia Chlorantha + Oleanic Acid Complex.
Astringent agents: Witch Hazel + St John's Work complex, Milfoil, Horse Chestnut and Mimosa Extracts.
Anti-inflammatory agents: Arnica, Centella Asiatica, and Cucumber Extracts.
Regenerating and hydrating agents: Ascorbic Acid, Lavander Extract, Hyaluronic Acid, Silk Extract.
Recommendation:
For oily, unbalanced and reactive Skin Instants®.