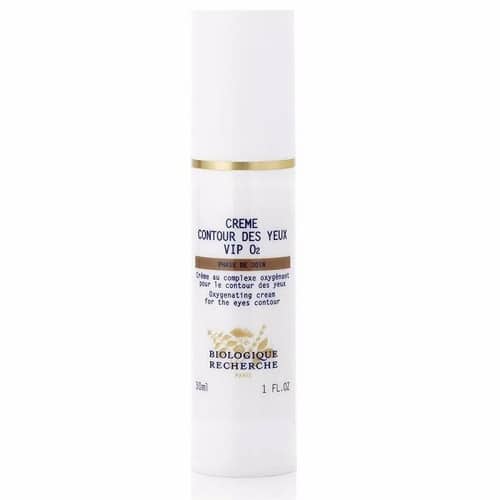 CRÈME CONTOUR DES YEUX VIP O2
Toning & Brightening Eye Cream
Creme Contour Des Yeux VIP O2 is a unique, oxygenating and moisturizing formula combines Polyunsaturated Fatty Acids with the Specific Biologique Recherche Oxygenating Complex to help reduce wrinkles and brighten the gaze.
Main ingredients:
Relipidating and protecting agents: Avocado Oil, Essential Fatty Acid Complex.
Anti-wrinkle agent: Marine Elastin.
Oxygenating and regenerating agent: Specific BR Oxygenating Complex.
Soothing and draining agents: Cornflower Extract, Witch Hazel Extract.
Recommendation:
All Skin Instants®.
Ideal for dark circles, fine lines and devitalised Skin Instants®.