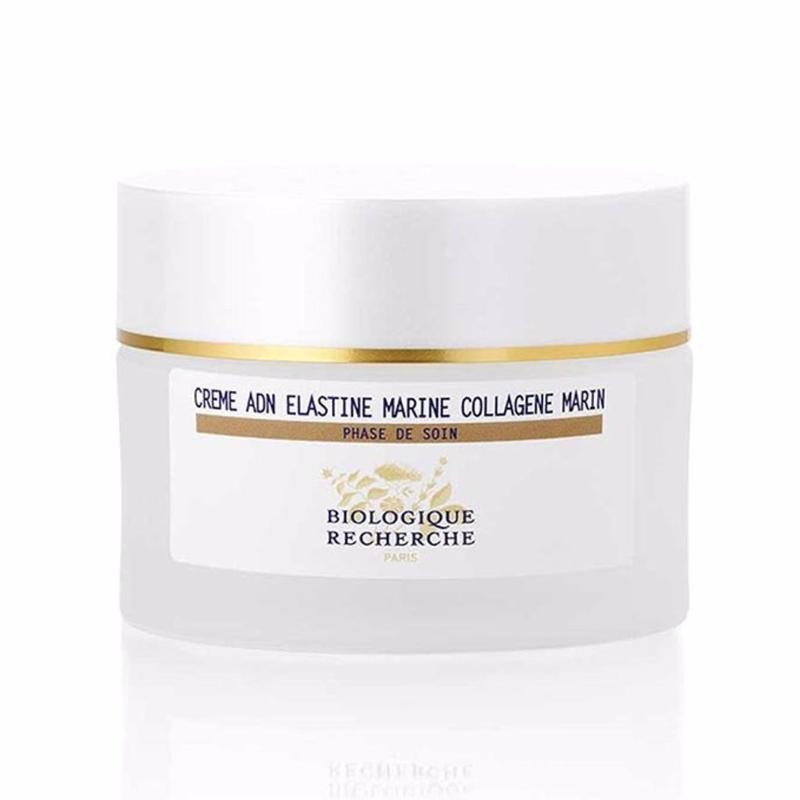 CRÈME A.D.N ELASTINE MARINE COLLAGENE MARIN
Excellent Firming Qualities For A More Youthful & Rejuvanted Appearance!
This complete anti-aging cream uses a subtle combination of structuring proteins (Collagen and Elastin) with DNA extracts to redefine the face's natural contour. Creme ADN Elastine Marine Collagene Marin is an intense treatment that rejuvenates your skin. Resulting in plumped up, toned & looking younger skin. Great to use as a firming night creme & combine Creme ADN Elastine Marine Collagene Marin with a serum for optimal results.
Recommended for dehydrated, mature & fragile skin.
Reduces wrinkle and fine lines linked to dehydration.
Enhances epidermal regeneration in damaged skins.
Creates a barrier to protect the skin against external aggressions.
Tones and Restructures the epidermis.
Hydrates the top layers of the epidermis.
Main ingredients:
Revitalising and stimulating agents: Yeast Extract, Specific BR Botanical Complex.
Restructuring and plastifying agent: Salmon DNA.
Moisturising and anti-wrinkle agent: Marine Elastin Extract.
Toning agent: Marine Collagen Extract.
Recommendation:
Mature Skin Instants®.