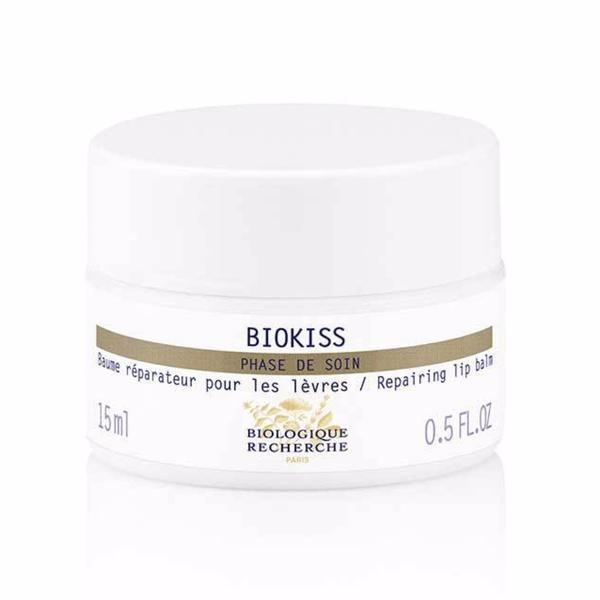 BIOKISS
Biokiss got a makeover! Biokiss has been reformulated with plant-based Polyglycerides, which have a moisturizing effect on the lips.
Nourishes and repairs the lips. This balm protects the lips from external aggressions and is suitable for all skin types, even the most sensitive. Its thick, non-sticky formula is rich in botanical lipids with nourishing and repairing virtues. It can be used by all the family in both the summer and the winter.
Main ingredients:
Lipid reconditioning agents: White Beeswax, Sunflower, Jojoba and Mimosa Plant- based Complex.
Repairing agents: Shea Butter, Lanolin.
Moisturising agents: Plant-based Polyglycerides, Plant-based Triglycerides
Antioxidant agents: Vitamin E., Rosemary Oil Extract
Regenerating agents: Raspberry Seed Oil Extract.
Recommendation:
All Skin Instants®.
Recommended for dehydrated, rough and chapped lips.