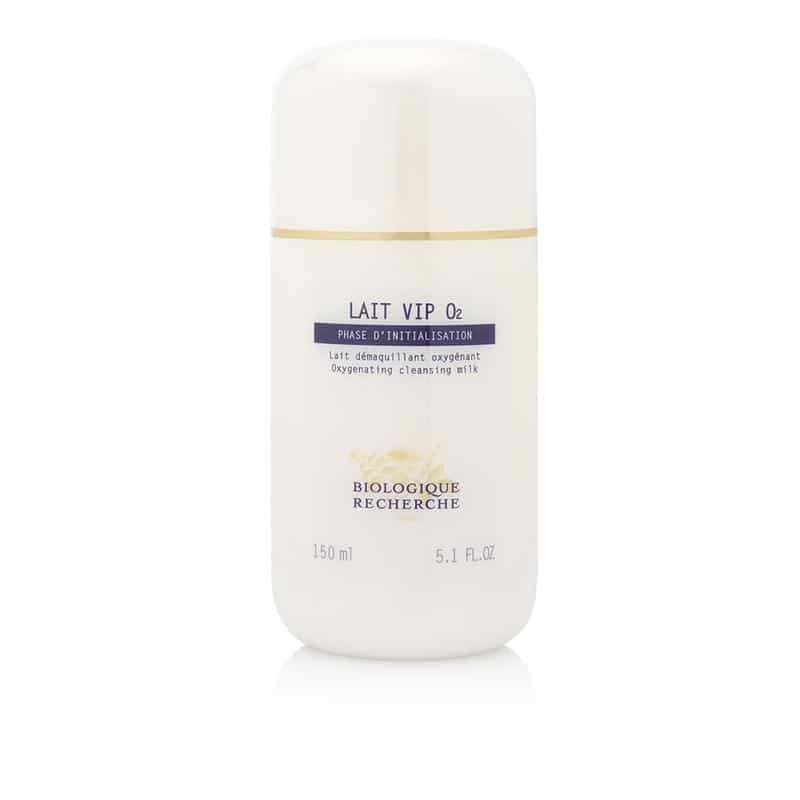 LAIT VIP O
2
Cleans and unifies skin exposed to harsh climates and/or pollution.
Biologique Recherche Lait VIP O2 is an "antipollution" cleanser eliminates impurities, calms the epidermis, brightens and unifies the complexion. It is ideal for people exposed to harsh, dry climates, pollution or for frequent travelers and is recommended for stressed, devitalized skin.
Main ingredients:
Regenerating agent: Cellular Oligopeptide.
Oxygenating, smoothing and moisturising agent: Specific BR Oxygenating Complex.
Softening agents: Vitamins A, E & F.
Recommendation:
Stressed, devitalised Skin Instants®.