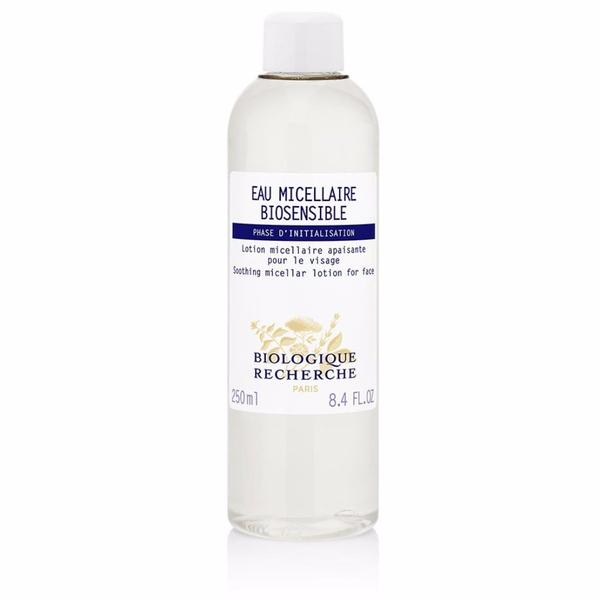 EAU MICELLAIRE BIOSENSIBLE
The French secret to polished skin. This gentle, silky formula dissolves makeup, dirt and pollution. The best part? No need to rinse!"
Respects the physiological balance and hydrolipidic film of sensitive skins. Leaves skin soft and comfortable with no oily residue. Recommended for Sensitive, reactive and weakened skin instants. Gentle formula (soap-free, alcohol – free, physiological pH ) for maximum tolerance.
Main ingredients:
Makeup-removing agents: Derivative of Apple Juice, Herero polysaccharides and peptides derived from plants.
Soothing agents: Extract of Rhamnose, Complex of aminoacids.
Moisturising agents: Hyaluronic Acid and Rhizobium Complex, Plant-based polysaccharide.
Toning agents: Essential Oil of Peppermint (mentha viridis), Essential Oil of Grapefruit.
Recommendation:
Sensitive, reactive and weakened Skin Instants®.